AACR Grants and Awards
Breast Cancer Research Foundation-AACR Career Development Award Promotes Diversity and Inclusion
For the second year, the Breast Cancer Research Foundation and AACR have collaborated to present the Career Development Award to Promote Diversity and Inclusion. The award supports investigators from backgrounds that are underrepresented in cancer research, with hopes of building a more diverse, inclusive future for breast cancer research. The funding is intended for mid-level researchers who no longer can access early-career investigator grants and often are not established enough for grants intended for senior researchers.
This year's grantees are Kim Blenman, PhD, MS, of Yale School of Medicine in New Haven, Connecticut, and Dennis Jones, PhD, of Boston University School of Medicine.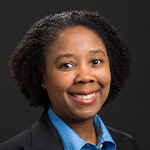 Dr. Blenman is an immunologist and clinical chemist who develops novel software tools to understand the mechanisms responsible for disparities in disease pathogenesis and therapeutic response. In her grant-funded project, she's harnessing HuProt, the world's largest human protein library, to uncover biomarkers that may forecast and monitor immune-related adverse events (irAEs), including those arising from immunotherapy (for example, thyroid disease) and chemotherapy (for example, peripheral neuropathy). The study assesses diverse populations for differences in their experiences of irAEs in hopes the findings will offer guidance for treatment and survivorship. Dr. Blenman said the award will help her "be a leader in the field and an advocate for equity in clinical research for all."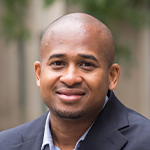 Dr. Jones focuses on improving patient outcomes by bolstering the role lymph nodes play in the expansion of anti-cancer T cells. His team's previous research found that breast tumors in lymph nodes are difficult to combat because the tumors' compressive effects on blood vessels impair T-cell entry into nodal metastases. Dr. Jones will test the hypothesis of whether relieving the compression ameliorates this issue and whether combining decompression therapy with immunotherapy enhances the T cells' effectiveness. He said he is honored to receive the award and appreciates the AACR's "commitment to supporting underrepresented minority investigators."
---
AACR-AstraZeneca Career Development Award for Physician-Scientists Honors the Late Dr. José Baselga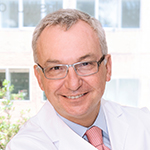 The AACR-AstraZeneca Career Development Award for Physician-Scientists honors the legacy of the late José Baselga, MD, PhD, a scientific leader and supportive mentor to an entire generation of physician-scientists. A past president of AACR and founding editor-in-chief of the AACR journal Cancer Discovery, Dr. Baselga focused his research on novel molecular targeted therapeutics. Among his many accomplishments, he played a lead role in the clinical development of multiple cancer drugs that have benefited countless patients.
The award supports junior physician-scientists working to develop innovative targeted therapeutics. The winner of the inaugural award is Kipp Weiskopf, MD, PhD, a fellow at the Whitehead Institute for Biomedical Research in Cambridge, Massachusetts. Dr. Weiskopf holds 15 U.S. patents and is cofounder of ALX Oncology, a clinical-stage immuno-oncology company focused on helping patients fight cancer by developing therapies that block the CD47 checkpoint pathway.
Dr. Weiskopf's research project will study macrophages, a type of white blood cell that surrounds and kills microorganisms, removes dead cells, and stimulates other immune system cells. Their potential in cancer immunotherapy has been underappreciated, despite being the predominant infiltrating immune cell in tumors. Dr. Weiskopf will identify novel immune checkpoints that regulate macrophages in the tumor environment and, through a multipronged strategy, work to discover new molecules and biologics that activate macrophages to attack cancer.
In accepting the grant, Dr. Weiskopf praised Dr. Baselga as a "champion of cancer research and a fierce advocate for cancer patients." He said he draws inspiration from Dr. Baselga's example in striving to ensure his research is first and foremost "transformative for patients." "This award has been a major catalyst for our research efforts to discover new drugs that stimulate macrophages to attack and eliminate cancer," Dr. Weiskopf said.