AACR Volunteers and Ambassadors
Patients Are Valued Partners in Research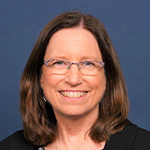 Breast and liver cancer survivor Patty Spears, a member of the UNC Lineberger Cancer Center Patient Advocates for Research Council and UNC Breast SPORE Advocates, is one of the brightest stars in the cancer research advocacy field. A 20-year breast cancer survivor, she shared her expertise at the AACR Patient Advocate Forum in June 2022.
Despite currently undergoing treatment for liver cancer, Spears has not slowed down her advocacy. Her primary initiative is to further the use of Patient Report Outcome Measures (PROMS), which standardizes feedback for patients and survivors. Universal implementation of PROMS would level the playing field, providing data necessary to inform research decisions and easing the type of patient insecurity Spears experienced. "I went through chemotherapy, and sometimes you have these symptoms and you just don't know—is this something I should report on? So you're sitting there doing this debate with yourself in your head," she said.
By making patients a "valued partner in the research," Spears has grown initiatives like a tissue donor program. "We want everyone to be asked, everyone to have materials [so] they know what they're doing, what they're getting into, how this is going to help," she said. Spears helps researchers create content that isn't just correct but also "readable and understandable by patients." This democratization extends to areas such as grant writing. Despite the many different types of cancers, each with specialized terminology, Spears believes there's a story at the core of each research project. "Tell me a story and why you're doing this and how it's going to affect patients, and I guarantee you the scientist [who] reads it [is] going to understand it too."
---
A Life of Achievement and Service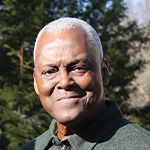 Gary Steele's life has been marked by one achievement after another: being the first Black player on the varsity football team at the U.S. Military Academy in West Point, New York; serving in the U.S. Army, from which he retired after 23 years; facing prostate cancer and multiple myeloma; and now joining the AACR Foundation Board of Trustees, where he hopes to use his cancer experiences and background in organizational leadership to serve AACR.
Steele is passionate about promoting participation in clinical trials after one such trial offered a treatment that put his prostate cancer recurrence in check. "I want to talk about it. I want to talk about my cancer. I want to talk about the clinical trials," he said.
Appearing on "Philly Live," a television program aired on Philadelphia station NBC-10, Steele hopes to get the word out about clinical trials and AACR through public information campaigns reaching the largest audience possible. He also plans to identify thought leaders who could speak about AACR.
His approach is to tell his story and offer empathy and hope to those with cancer. "I want to talk about what AACR is doing and how. Because AACR is behind so much of the research, I feel I'm still here and successful," he said.
---
Breast Cancer Survivor Boosts AACR Meetings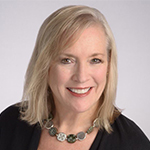 Breast cancer survivor Bonnie Grant has a personal stake in AACR—not just because of her medical history, but because she is the executive director of the PHL Life Sciences, and Development Division of the Philadelphia Convention and Visitors Bureau. The organization brings together medical, biotech, pharmaceutical, and research leaders in the Philadelphia region to promote the area as a destination for life sciences meetings. AACR held its annual cancer health disparities meeting in Philadelphia in September 2022.
Grant acts as an ambassador for AACR and other organizations that host meetings in Philadelphia. She manages an external advisory board that leverages common resources and introduces prospective meeting hosts to potential partners, sponsors, and industry networks. She ensures the meetings are connected, from top industry staff to rising students. At the meetings, she said, "they see things that can change their life."
Grant helps AACR in any way possible when it puts on a meeting in Philadelphia, and she champions AACR researchers and their work. "Back in 2001, I was following the results of the [San Antonio Breast Cancer Symposium], where they would release the latest research and treatments," she recalled. "And I was getting treatment at Fox Chase Cancer Center, and they did some brand new treatments on me that had just been approved … and it worked."
In addition, Grant is a long-term sponsor of the Friends of the AACR Foundation's Party With a Purpose fundraising gala, which returned to being a live event in 2022 after a three-year hiatus during the COVID-19 pandemic.
Related Posts