AACR Grants and Awards Support Early-Career Researchers
A Passion for Cancer Research
Early-career investigator, science advocate, writer, and AACR Associate Member Council member—these are ways that Andreana Holowatyj, PhD, has shown her dedication to cancer research.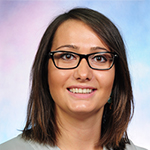 "My engagement in science advocacy and policy helps bridge the gap between discoveries made at the laboratory bench and the person hearing about them on a park bench," said Dr. Holowatyj, a post-doctoral fellow in genomic medicine at the University of Utah School of Medicine and Huntsman Cancer Institute in Salt Lake City.
Dr. Holowatyj's research focuses on understanding why people younger than 50 are being diagnosed with colorectal cancer at a growing rate. She is also attempting to unravel how obesity affects cancer risk and patient outcomes. Her cancer research mission extends well beyond the lab, however. In 2016, she was selected to participate in the inaugural AACR Early-Career Hill Day in Washington, D.C., and the following year she was a mentor to other researchers participating in the event. She shared her experience and her personal connection to cancer—her grandfather was diagnosed with non-Hodgkin lymphoma when she was 9 years old—as a guest writer on Cancer Research Catalyst, the AACR's official blog. Dr. Holowatyj said her grandfather's diagnosis fueled her passion to become a cancer researcher.
Dr. Holowatyj also was a panelist for the AACR Congressional Briefing on Capitol Hill, "The Road to Cancer Survivorship," in April 2017. She discussed cancer research priorities and challenges from the perspective of an early-career investigator. She followed that appearance with an article in AACR Cancer Policy Monitor, the AACR's monthly newsletter on policy issues, that highlighted the briefing.
In 2018, she was selected to receive an AACR Annual Meeting Scholar-in-Training Award (SITA), which funds travel expenses for young investigators attending the AACR's flagship meeting. The AACR has provided more than 4,400 SITAs funded by more than 50 cancer research foundations, corporations, individuals, and other organizations. Dr. Holowatyj's SITA was supported by the Colon Cancer Coalition with funds raised through the Get Your Rear in Gear Philadelphia race event.
Dr. Holowatyj also was elected to the Associate Member Council (AMC) for a three-year term beginning in 2018. The AMC represents more than 13,000 graduate students, medical students and residents, and clinical and postdoctoral fellows belonging to the AACR.
2018 AACR NextGen Grant Recipients
The AACR NextGen Grants for Transformative Cancer Research represent the AACR's flagship funding initiative to stimulate highly innovative research from early-career investigators. These three-year grants provide vital resources at a critical time for these researchers.
AACR-The Mark Foundation NextGen Grant for Transformative Cancer Research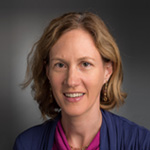 Birgit Knoechel, MD, PhD
Dana-Farber Cancer Institute
Boston, Massachusetts
Dr. Knoechel's group is focused on understanding the biology of T-cell acute lymphoblastic leukemia (T-ALL), an aggressive cancer that frequently relapses or becomes resistant to treatment. Her funded project will use next-generation sequencing techniques to understand how genetic and epigenetic differences impact treatment response in T-ALL. This exciting work may result in the identification of novel biomarkers to predict and monitor therapy response in patients with this disease.
Watch a video to learn more about Birgit Knoechel, MD, PhD, and her research.
AACR NextGen Grant for Transformative Cancer Research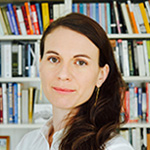 Kamila Naxerova, PhD
Massachusetts General Hospital
Charlestown, Massachusetts
Dr. Naxerova's research program centers on understanding the evolution of cancer metastasis, specifically, how mutation and selection in normal cells can result in disease spread. Her project seeks to examine the evolutionary history of human melanoma, with the goal of determining whether lymph node metastases are precursors of lethal distant melanoma metastases. The results from this work are expected to reveal fundamental insights regarding patterns of melanoma metastasis, with the potential to provide clinically actionable information.
Watch a video to learn more about Kamila Naxerova, PhD, and her research.
AACR NextGen Grant for Transformative Cancer Research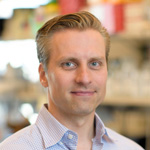 Tuomas Tammela, MD, PhD
Memorial Sloan Kettering Institute for Cancer Research
New York, New York
Dr. Tammela's laboratory seeks to understand tumor heterogeneity—the varied cellular makeup of a tumor—and how to reduce this heterogeneity to improve cancer treatment. His current project is focused on understanding the different characteristics displayed by subpopulations of cancer cells within lung tumors in an effort to discover the pathways that drive the cellular composition of a tumor. This knowledge may help Dr. Tammela and his team to develop new therapeutic approaches to reduce cellular heterogeneity within tumors and improve treatment outcomes.
Watch a video to learn more about Tuomas Tammela, MD, PhD, and his research.
Related Posts