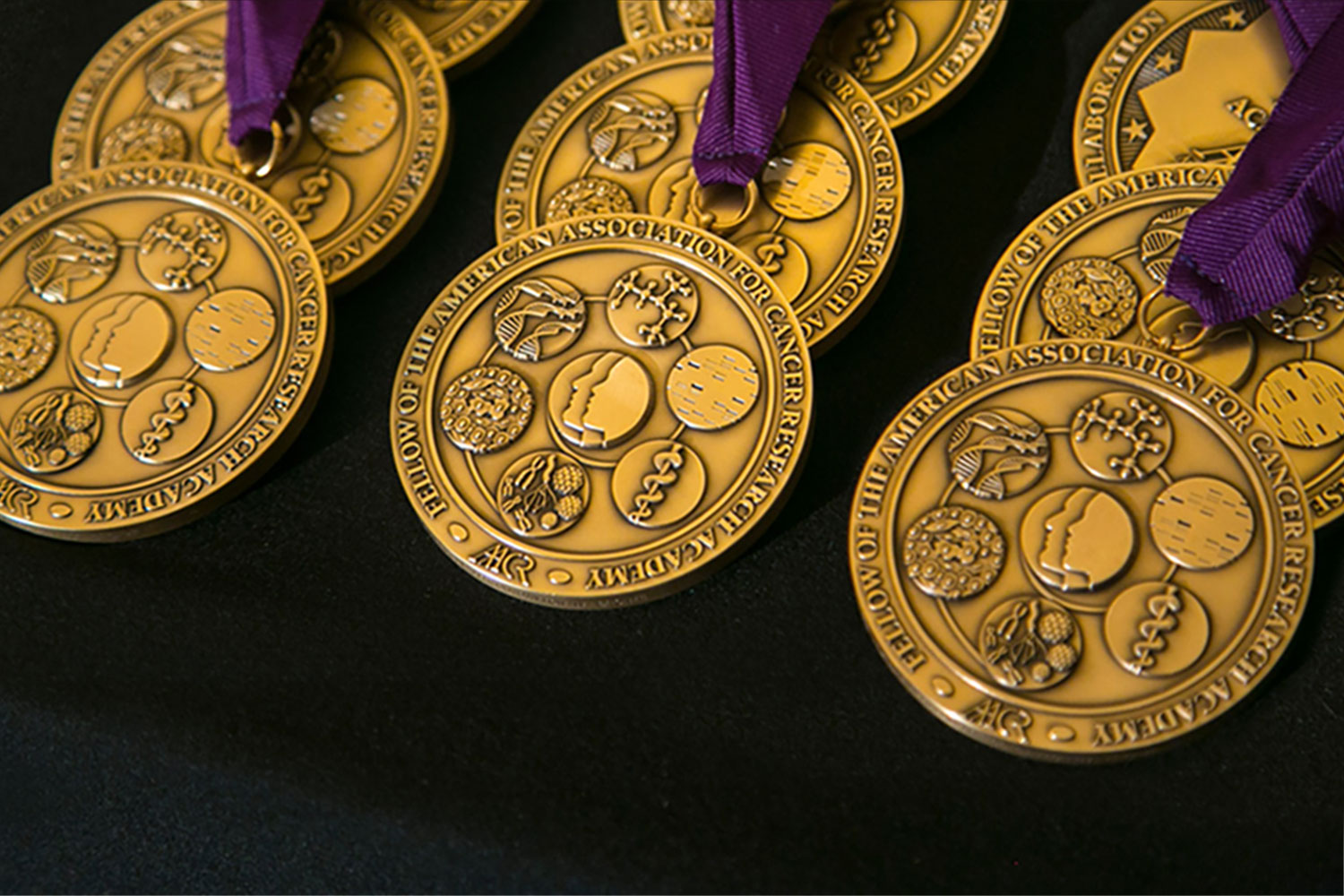 A Global Brain Trust: The Fellows of the AACR Academy
When Nobel laureate James P. Allison, PhD, discovered CTLA-4, a molecule found on the surface of T cells that prevents the immune system from attacking cancer, it made possible the development of the immunotherapy drug ipilimumab (Yervoy), now being used to treat various cancers.
When Emmanuelle Charpentier, PhD, and Jennifer Doudna, PhD, collaborated to develop the CRISPR-Cas9 gene-editing system, they established a groundbreaking tool with the potential to repair genetic defects associated with cancer and other diseases.
When James F. Holland, MD, identified chemotherapy combination regimens for acute lymphoblastic leukemia (ALL), the result was the transformation of ALL from an incurable disease to one with a survival rate of more than 80 percent.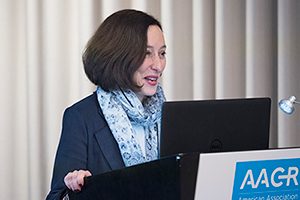 One thing these diverse researchers have in common, besides their contributions to cancer breakthroughs and recognition with numerous prestigious prizes, is that they are all Fellows of the American Association for Cancer Research Academy (FAACR). The AACR Academy recognizes and honors distinguished scientists whose major scientific contributions have propelled significant innovation and progress against cancer. The Academy also draws upon the expertise of the Fellows to advance the mission of the AACR to prevent and cure all cancers through research, education, communication, and collaboration.
The AACR Academy was established in 2013 and currently consists of 190 Fellows. Annually, the Fellows nominate and elect individuals who have made exceptional contributions to cancer research or cancer-related sciences to form the next incoming class. This prestigious group includes members of the National Academy of Sciences and winners of numerous awards for scientific achievement, including the Nobel Prize.
Through this global brain trust, the AACR identifies scientific priorities that will contribute to the AACR's programs and thereby drive future progress in cancer research. AACR Fellows also serve the broader cancer community by helping elected officials and policymakers understand how they can help advance cancer research, treatment, and care. To that end, the AACR will host a Congressional Event in Washington, D.C., in spring 2019. The goal is to highlight precision cancer science advances, educate attendees on existing barriers to progress, and identify opportunities for future advancement in cancer research and care.
To guide its efforts, the Academy recently established its first governing body. AACR Past President Judy E. Garber, MD, MPH, a Fellow who directs the Division of Cancer Genetics and Prevention at Dana-Farber Cancer Institute in Boston, was elected to serve as the Academy's inaugural President-Elect.
"I am humbled and honored to be leading this illustrious group" said Dr. Garber. "It's a pivotal time in cancer research, with breakthroughs being made seemingly every day, and I'm excited for the enormous potential for the AACR Academy to expand its impact on future advances in the field.
"The Academy is composed of a distinguished collection of individuals representing the diversity of cancer research," Dr. Garber said. "Together, we have leveraged our collective wisdom to promote the vital importance of cancer research on Capitol Hill and will continue to do so until all cancers are prevented or cured."
In addition to identifying scientific priorities that the AACR should support through programs and funding, the AACR Academy plays an invaluable role in mentoring and supporting the next generation of cancer scientists.
"The Academy's leadership is actively working with AACR's leadership to develop a mentorship platform that will foster deep mentor-mentee relationships and propel future scientific discovery," Dr. Garber said.
AACR Fellows also play an important role in educating the public about the value of cancer research and the AACR's status as the world's first and largest organization dedicated to advancing cancer research.
"Scientific discoveries made by AACR Fellows have led directly to cancer treatments that have improved the lives of countless patients worldwide," Dr. Garber said. "Moving forward, we want to highlight the importance of the work of the Fellows and reinforce to the public that the AACR has been the major driving force behind breakthroughs for cancer patients for over 110 years."