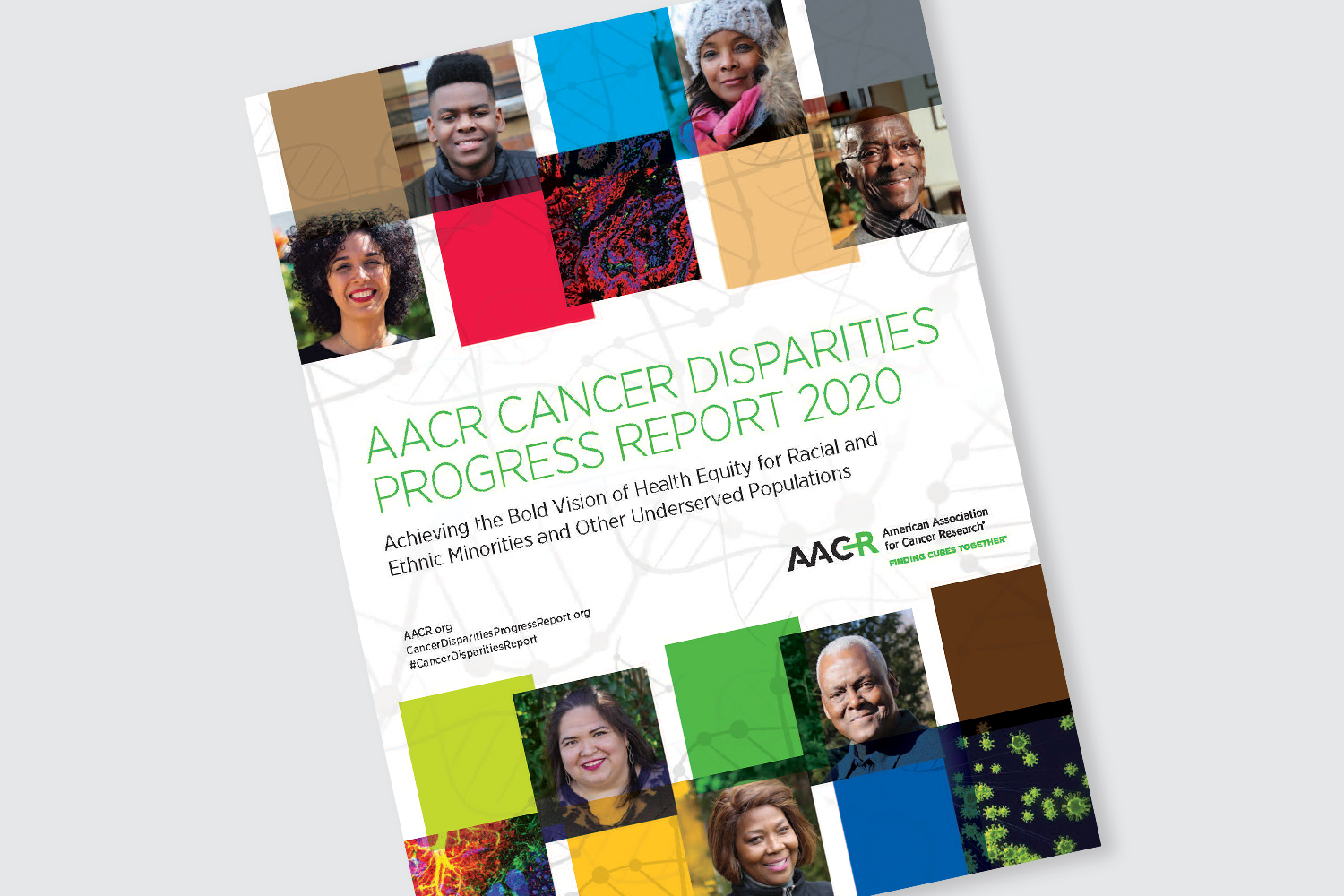 Inaugural AACR Report Spotlights Cancer Health Disparities
In September 2020, the American Association for Cancer Research (AACR) released the AACR Cancer Disparities Progress Report 2020. This historic document, the first-ever report of its kind, offers a comprehensive look at the disproportionate burden of cancer shouldered by certain segments of the U.S. population, the reasons for these disparities, and the concerted efforts needed to overcome them.
The report highlights the complex interplay among factors that contribute to cancer health disparities in major racial and ethnic minority groups in the U.S. These populations—African Americans, Hispanics, Asians, Native Hawaiians or other Pacific Islanders, and American Indians/Alaska Natives—are also bearing a disproportionate burden of the COVID-19 pandemic due to the same factors.
"Despite advances in cancer care—including early diagnosis, prevention, and survival—there continues to be a gap in outcomes among vulnerable populations, including racial and ethnic minorities," said Marcia Cruz-Correa, MD, PhD, a professor of medicine and biochemistry at the University of Puerto Rico Comprehensive Cancer Center in San Juan. Dr. Cruz-Correa was a member of the report steering committee. "This report highlights for the general public opportunities to promote research that is focused on understanding the root of disparities and developing the methods to prevent cancer in these populations, improve treatment, and ultimately, save lives."
Rates of exposure to potentially modifiable cancer risk factors—tobacco use, poor diet, alcohol intake, physical inactivity, obesity, and cancer-causing pathogens such as the human papillomavirus (cervical cancer and other cancers) or Helicobacter pylori (stomach cancer)—differ between and within certain populations. Cancer diagnoses and deaths tied to inherited biological factors and the role of these factors in disparities among populations remain an area of active research. Race and ethnicity intertwine with myriad social and economic factors—financial challenges, low health literacy, and lack of trust in the health care system—to limit access to high-quality care and the newest cancer treatments.
Overcoming these disparities, the report emphasizes, will require increased funding for research into how race, ethnicity, and genetic ancestry intersect with the biological mechanisms that cause a tumor to grow. It will require research that reflects a diverse array of racial and ethnic groups in creating and testing new cancer therapies. And it will entail diversifying patient recruitment for cancer research studies and clinical trials.
Examples of this type of work already exist. "There are now published studies across numerous cancer types, including prostate cancer, breast cancer, colorectal cancer, multiple myeloma, and pediatric leukemia, that provide evidence of differences in the genetic characteristics of cancers across different racial/ethnicity groups based on genetic ancestry," said John D. Carpten, PhD, director of the Institute of Translational Genomics at the Keck School of Medicine at the University of Southern California in Los Angeles. Dr. Carpten chaired the disparities report steering committee. The network's efforts resulted in the first studies to look for genetic variations that increase prostate cancer risk in African Americans and highlighted the need for screening recommendations that take race and ethnicity into account.
Dr. Carpten said he is seeing more attention and funding directed to this type of research. "Right now, I think interest in addressing cancer disparities and health inequity is at an all-time high," he said. "All the major stakeholders—from academia to affected communities to government researchers—see the need to explore why cancers disproportionately affect different populations in ways that take into account both differing biology and risk factors and then use that information to find ways to mitigate them."
The report underscores the AACR's commitment to overcoming the differences in the cancer burden.
"The AACR has long recognized the need to address cancer health disparities through its programs and initiatives," said Margaret Foti, PhD, MD (hc), chief executive officer of the AACR. "Our organization has a dedicated history of more than 30 years proactively working in a number of ways to address the enormous public health challenge of cancer disparities."
The AACR Cancer Disparities Progress Report 2020 serves as a call to action for researchers, health care providers, patient advocates, government officials, and other stakeholders to take the steps needed to diversify their own organizations and develop the varied biomedical and research communities needed to expand perspectives and implement evidence-based policies at the local, state, and federal levels.
"There have been significant advances in the funding targeted to understanding the science of cancer disparities during the last decade, but we need to push harder if we are to make the discoveries, implement the science, and ensure access," Dr. Cruz-Correa said. "Working together is our best option to accelerate the science and see the change we are all looking for."
Army Veteran With Two Cancer Types Benefits From Clinical Trials
Gary Steele, Age 74, Carlisle, PA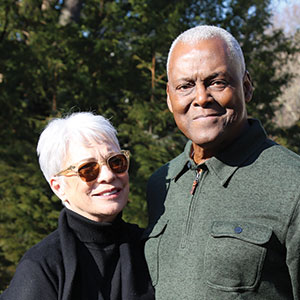 To reveal the people behind the statistics, the AACR Cancer Disparities Progress Report 2020 includes stories of seven cancer patients who represent some of the ethnic and racial minority groups affected by cancer health disparities. This includes 74-year-old Gary Steele, a retired Army colonel who was diagnosed with two cancers seen disproportionately in African Americans. In 2011, he was diagnosed with prostate cancer, which is 1.8 times more likely to be diagnosed in African American men than in white men in the U.S. Then, in 2017, he was diagnosed with multiple myeloma, which is diagnosed twice as often in African Americans as in whites. African Americans also have higher mortality rates from both cancers.
Like the other patients included in the report, Steele, a 23-year Army veteran and married father of three, has made it a point to educate family members and friends about cancer screening and the importance of cancer research. "I was the guy standing on the roof letting everybody know that I have prostate cancer and telling guys you need to get your regular checkups," Steele said.
Since his prostate cancer metastasized in 2013, he has chosen treatments available through clinical trials and is currently being treated with bicalutamide (Casodex) and leuprolide acetate (Eligard). When he first learned he would be prescribed lenalidomide (Revlimid) for his multiple myeloma, Steele said he immediately thought of a close friend who had been in the clinical trial that had led to its approval. Today, he said, both of his cancers are under control. "I'm doing well," he said, "and I do what I can to pay it forward."
To get a copy of the AACR Cancer Disparities Progress Report, go to CancerDisparitiesProgressReport.org
Two Reports Released a Week Apart
A week after the release of the AACR Cancer Disparities Progress Report 2020 on Sept. 16, the AACR released the AACR Cancer Progress Report 2020 on Sept. 23. The latter report highlights how cancer is extending and improving lives and outlines advances made against cancer from August 2019 to July 2020. The report also includes a special feature on COVID-19 and cancer. To get a copy of the report, go to CancerProgressReport.org.