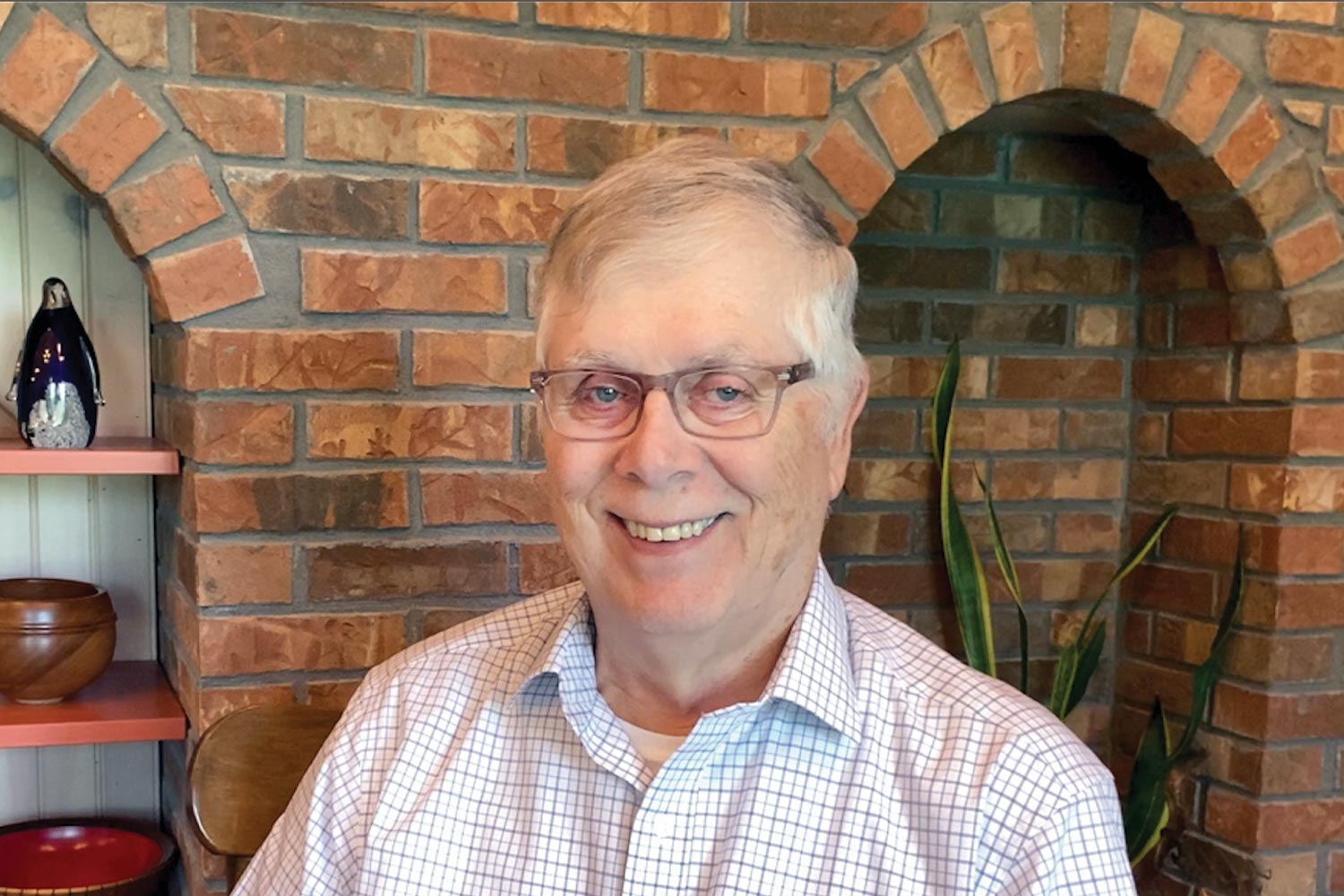 AACR Cancer Progress Report 2021: Cancer Research Impacts Patients' Lives
David Wellenstein felt a rib break while testing his golf swing at his home in New York in 2015. That swing would lead him to a diagnosis of multiple myeloma and three years spent rotating through different medicine combinations on a search for effective treatment without debilitating side effects.
Wellenstein was first put on a regimen of three medicines that worked quickly, driving cancer marker numbers down after three weeks. However, subsequent rounds of treatment produced painful neuropathy in both legs, eventually requiring him to use a walker and affecting his bladder.
"Over the next two years I went through nearly eight different combinations of anticancer agents. However, the neuropathy continued to be a problem," Wellenstein said. As options dwindled, he was told about a clinical trial testing CAR T-cell treatment for multiple myeloma.
Chimeric antigen receptor (CAR) T-cell therapy is a type of immunotherapy, meaning it uses the body's immune system to kill cancer cells. "The CAR T treatment was quite a process," Wellenstein said. "They had to harvest T cells from my own blood, modify them in a laboratory, expand them in large numbers, and infuse them back into me."
Wellenstein had been treated with idecabtagene vicleucel (Abecma), which would go on to become the first CAR T-cell therapy approved by the Food and Drug Administration (FDA) to treat multiple myeloma in March 2021.
In the three years since Wellenstein received his last infusion of idecabtagene vicleucel, his cancer marker numbers have gone down to zero, and PET-CT scans show no signs of active multiple myeloma. What's more, the side effects have also been under control, allowing him to get back to enjoying the work and activities he planned for his retirement.
"These days I am back at my shop doing a lot of wood turning and blacksmithing and most importantly spending time with my grandchildren making birdhouses," Wellenstein said.
Wellenstein's story is one of seven featured in the AACR Cancer Progress Report 2021, published annually by the American Association for Cancer Research (AACR). Behind the statistics of new cancer medicines and overall survival are stories like Wellenstein's, in which the right treatment can add both years to life and life to years. There are many people with these stories, and more are added every year. In 2019 there were an estimated 16.9 million people living with a history of cancer in the U.S., up from just 3 million when the National Cancer Act was signed 50 years ago.
"Transformative research and technological innovation are driving unprecedented progress against the collection of diseases we call cancer," said Margaret Foti, PhD, MD (hc), chief executive officer of the AACR. Though COVID-19 raised unique challenges in the past year, research has moved forward. "Scientists have continued their quest to cure cancer, while responding to the challenges posed by the pandemic through innovative adaptations across the continuum of cancer science and medicine," Dr. Foti said.
A Year of Progress
First produced in 2011, the AACR Cancer Progress Report is a cornerstone of the AACR's efforts to heighten public awareness about cancer and the importance of research and to promote advocacy for increased research funding. The report, released every fall, highlights advances made in the past 12 months in the prevention, detection, diagnosis, and treatment of cancer.
In the period between August 1, 2020, and July 31, 2021, the FDA approved 16 new anticancer therapies and extended the use of 11 previously approved therapies to treat additional cancers. These include idecabtagene vicleucel, the CAR T-cell therapy that David Wellenstein was able to access through a clinical trial, and sotorasib (Lumakras), the first therapy approved to target a tumor mutation in the KRAS gene. KRAS mutations are among the most common mutations associated with non-small cell lung cancer, the cancer for which sotorasib was approved. KRAS mutations have also been associated with other cancers, including pancreatic and colorectal cancers, providing hope that this new class of medicine will improve treatment for conditions beyond the first approval for lung cancer.
Looking Ahead
The AACR Cancer Progress Report 2021 also notes the areas where there are opportunities to advance the understanding and treatment of cancer in the coming years. Technologies like artificial intelligence and liquid biopsies can open new possibilities for finding cancer early and making full use of precision medicine.
The report highlights the great work that has been done and can be done with sustained investment in cancer research and the institutions that carry it out. The COVID-19 pandemic has interrupted many aspects of both care and research. Providing the support to pick up and continue the important work of cancer science and medicine will be vital to continued progress in cancer treatment.