AACR: Collaborator, Convener, and Innovator in Advancing Cancer Research
This year marks the 115th anniversary of the American Association for Cancer Research (AACR)—the world's first, largest, and most prestigious scientific organization dedicated to the prevention and cure of all cancers. If our founders could be with us now, they would be in awe of the stunning advances in cancer science and medicine that have transformed the way we understand, prevent, diagnose, and treat cancer. They also would be extremely proud of AACR's growth and influence in terms of the number of members—more than 54,000 across 129 countries and territories—and the breadth and scope of our programs.
In the July 2022 issue of Leading Discoveries, I wrote about some of the ways AACR is driving progress in cancer research: our global outreach, 10 highly cited journals, seminal reports like the annual AACR Cancer Progress Report, and training and support of young investigators. In this issue, let me add to the long and always-growing list of notable achievements that have made AACR the driving force to eradicate cancer.
One of AACR's most impactful contributions to the cancer field has been its role as a trusted broker. As a global organization encompassing all subfields of cancer research, AACR continues to be uniquely positioned to forge the collaborations needed to propel progress forward. We have done so by working together synergistically with 85 national and international organizations. At a special event celebrating AACR's 115 years of progress, we recognized representatives of these sectors—government, philanthropy, academia and cancer centers, industry, scientific organizations, and advocacy and the lay public—for their vital contributions to the cause of preventing and curing all cancers.
As an example of AACR's critical role as a convener and its ability and power to catalyze innovation, under the leadership of Past President Dr. David Tuveson, we organized a historic, first-of-its-kind meeting of cancer center directors this past summer to discuss how our nation's cancer centers could best collaborate to advance cancer research and care. The directors were enthusiastic about the meeting, and all agreed this gathering was just the first step in planning future initiatives by AACR along with the cancer centers.
Another key area that AACR pioneered is science policy and advocacy. In 1909, the second AACR president, Dr. Harvey Gaylord, wrote a letter to President William H. Taft advocating for government funding for cancer research. In 1971, AACR leaders took active roles in the debate surrounding the National Cancer Program, culminating in the signing of the National Cancer Act, which was attended by five AACR presidents, including my own mentor, Dr. Sidney Weinhouse.
In another striking example of AACR's unique ability to convene and collaborate to advance research, our association was the founding organizer of the historic Rally for Medical Research that was held for the first time in April 2013 in Washington, D.C., and continues to this day. More than 10,000 attendees stood together to publicly proclaim their staunch support for funding medical research. And in 2016, AACR provided thought leadership to the White House to catalyze then Vice President Biden's National Cancer Moonshot Initiative. Today, we are heartened by President Biden's determination to reignite the Cancer Moonshot plan with the goal of cutting the cancer death rate by 50 percent in 25 years. This will require us to accelerate progress in cancer prevention, early detection, and treatment. The cancer community stands ready to meet the challenge.
As an ardent grant-giving organization with generous funds from supportive philanthropic organizations, AACR invests in innovation and cutting-edge science to steer the course of cancer research. Since the establishment of the first AACR research grant in 1993, our grants program has awarded more than $545 million in grants to more than 3,400 scientists at all career stages to support meritorious research projects across the spectrum of cancer science.
AACR also serves as the trusted grants administrator for more than 70 grant-making organizations, providing oversight and expert peer review to identify potentially groundbreaking research. Since 2008, AACR has been the proud Scientific Partner of Stand Up To Cancer, an initiative dedicated to moving lifesaving translational research and therapies from the laboratory to the patient in an accelerated time frame.
Defeating cancer can only be accomplished by bringing together all sectors in the cancer community and creating transformative collaborations that strategically address the monumental challenges ahead. AACR takes great pride in knowing that today, it has the collective expertise, size, scope, and leadership to catalyze the work of these sectors, inspire innovation, and save more lives from cancer.
While we are proud of the unparalleled progress that has been made at this juncture in our long history, evidenced by more than 18 million cancer survivors in the U.S. alone, we remain deeply committed to meeting the daunting challenges of this complex disease that still touches too many lives around the world. We will work harder and be more determined than ever to do what our founders would have wanted us to do: prevent and cure all cancers.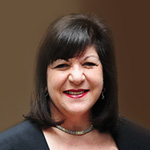 Margaret Foti, PhD, MD (hc)
AACR Chief Executive Officer
Related Posts