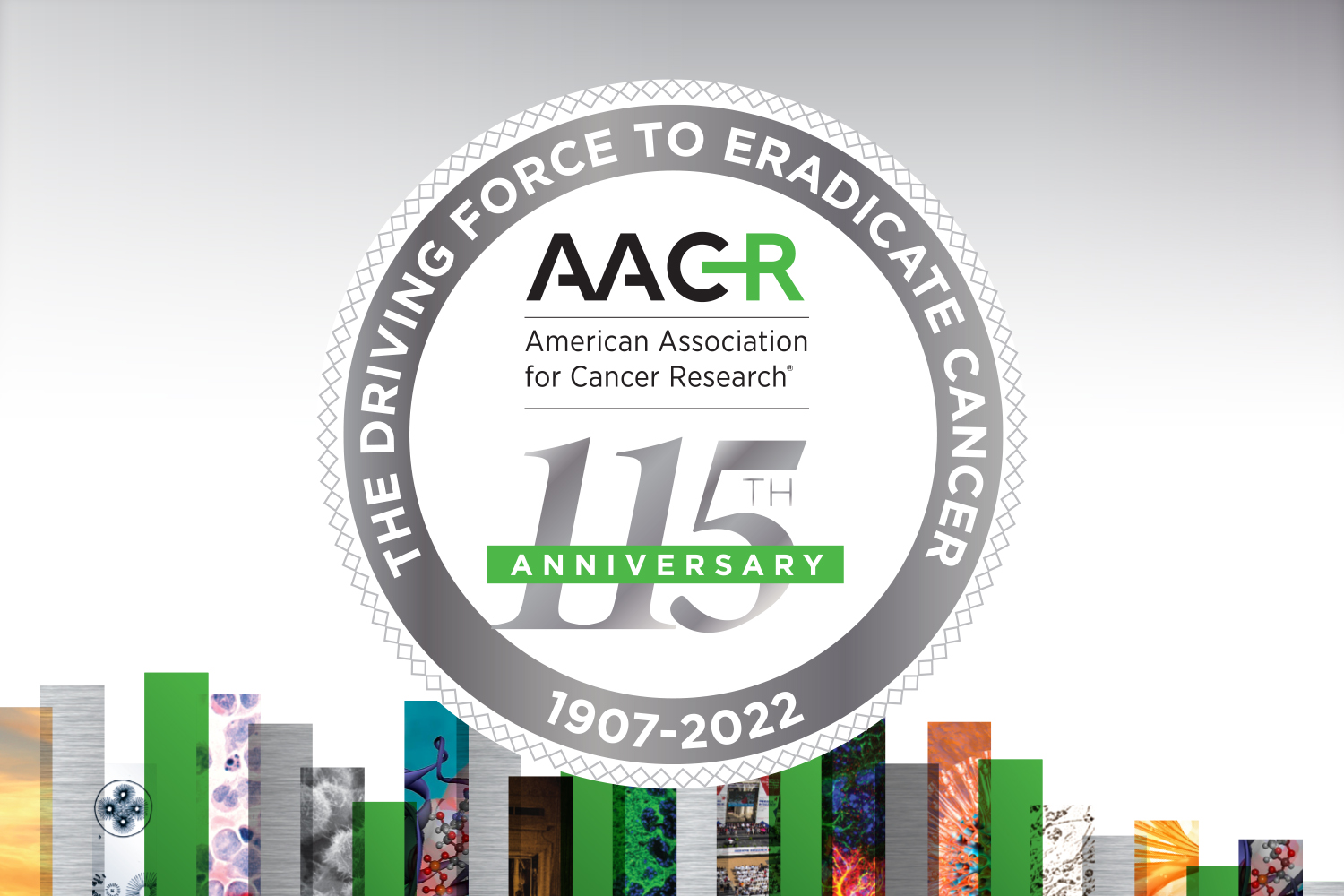 AACR Celebrates 115 Years
The cancer community gathers to honor AACR's long history as the driving force to eradicate cancer.
Washington, D.C., holds a special place in the history of the American Association for Cancer Research (AACR). In 1907, 11 visionary physicians and laboratory scientists gathered at the city's Willard Hotel and founded the AACR "to further the investigation and spread the knowledge of cancer." On September 21, 2022, 115 years after that initial meeting, AACR celebrated its anniversary with a gathering in Washington's National Portrait Gallery, drawing 250 guests from all corners of the cancer research field.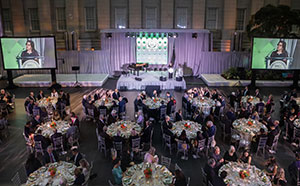 "It is thrilling to be here tonight among so many of our esteemed AACR members, colleagues, and friends in the cancer community, including researchers, physicians, members of the pharmaceutical and biotechnology industry, patient advocates, policy makers, and representatives of other scientific, clinical, and philanthropic organizations," said AACR Chief Executive Officer Margaret Foti, PhD, MD (hc).
"Our 115th anniversary provides us with a unique opportunity to contemplate the powerful impact of AACR on the lives of cancer patients and to reflect upon our spectacular history that goes hand in hand with the evolution of the cancer field," Dr. Foti continued.
Lisa M. Coussens, PhD, current president of AACR, described AACR as a "fulcrum" in the cancer research community, bringing together all sectors to support the complete life cycle of cancer research.
"The public perception of cancer research often includes scientists in white coats peering through microscopes and making discoveries. That, of course, is at the core of our work. But bringing the innovations that result from scientific discoveries to patients is a much broader endeavor that extends beyond the research labs and involves the concerted efforts of many players," Dr. Coussens said, identifying government, philanthropy, academic and cancer centers, industry, scientific organizations, and advocacy and the lay public as the key sectors in the cancer research continuum.
The anniversary celebration featured an extensive list of science, policy, and advocacy awards that recognize all aspects of AACR's work.
"Tonight, we will recognize the contributions of these sectors by honoring individuals and organizations that have been working closely with AACR to make collective progress against the disease," Dr. Coussens said.
AACR's 115th anniversary event featured the theme "The Driving Force to Eradicate Cancer." Dr. Foti concluded her remarks by noting that "defeating cancer can only be accomplished by bringing together all sectors in the cancer community and creating transformative collaborations that strategically address the monumental challenges ahead."
This story is adapted from a post on Cancer Research Catalyst, the AACR's official blog.
Award Winners