AACR Grants and Awards
AACR Grants Propel Research by Young Investigators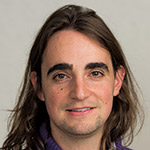 Costas Lyssiotis, PhD
Assistant Professor at the University of Michigan
Ann Arbor, Michigan
Dr. Lyssiotis has received three grants through the AACR grants program, including a 2017 NextGen Grant for early-career researchers. Dr. Lyssiotis, an assistant professor of molecular and integrative physiology at the University of Michigan in Ann Arbor, has focused his research on understanding tumor metabolism in pancreatic cancer. Work funded by his NextGen Grant has already shed light on important interactions between tumor metabolism and treatment resistance in this devastating cancer. Dr. Lyssiotis received postdoctoral training in the laboratory of noted cancer researcher Lewis C. Cantley, PhD, who discovered the PI3K signaling pathway. Dr. Lyssiotis has made important contributions to the understanding of pancreatic cancer biology that promise to inform the development of novel therapeutics to treat this cancer.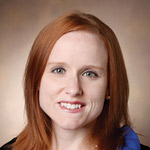 Christine Lovly, MD, PhD
Vanderbilt University Medical Center
Nashville, Tennessee
Dr. Lovly received the AACR-Genentech BioOncology Career Development Award for Cancer Research in 2015. Dr. Lovly, a professor of medicine at Vanderbilt University Medical Center in Nashville, Tennessee, is attempting to identify novel and therapeutically actionable genomic alterations of EGFR in lung cancer. Her work has led to expanded use of targeted therapy in treating lung cancer, potentially benefiting patients who previously might have received standard chemotherapy, which is usually more toxic than targeted treatments. Dr. Lovly has served on AACR scientific review committees to select grant recipients and has been a member of the AACR Science Policy and Government Affairs Committee. She also participated in a congressional briefing on the National Cancer Moonshot Initiative hosted by the AACR in 2016.
2019 NextGen Grant Recipients
The AACR NextGen Grants for Transformative Cancer Research represent the AACR's flagship funding initiative to stimulate highly innovative research from early-career investigators. These three-year grants provide vital resources at a critical time in the careers of these researchers.
AACR-Genentech NextGen Grant for Transformative Cancer Research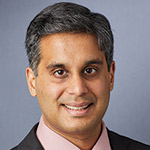 Mandar Deepak Muzumdar, MD
Yale University School of Medicine
New Haven, Connecticut
Dr. Muzumdar's project studies tumor cell and host adaptations that cooperate with gene mutations to facilitate early cancer progression. By defining nonmutational adaptations in cancer, his work may afford novel strategies for furthering cancer therapy.
AACR NextGen Grant for Transformative Cancer Research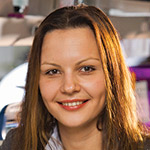 Olena M. Vaske, PhD
University of California, Santa Cruz
Santa Cruz, California
Dr. Vaske's project focuses on identifying recurrent gene expression outliers in pediatric primary tumors and cancer models, and she is investigating the molecular mechanisms of aberrant expression. Her work seeks to provide a rationale for incorporating lab-defined markers into precision medicine studies for pediatric cancer patients.
Related Posts