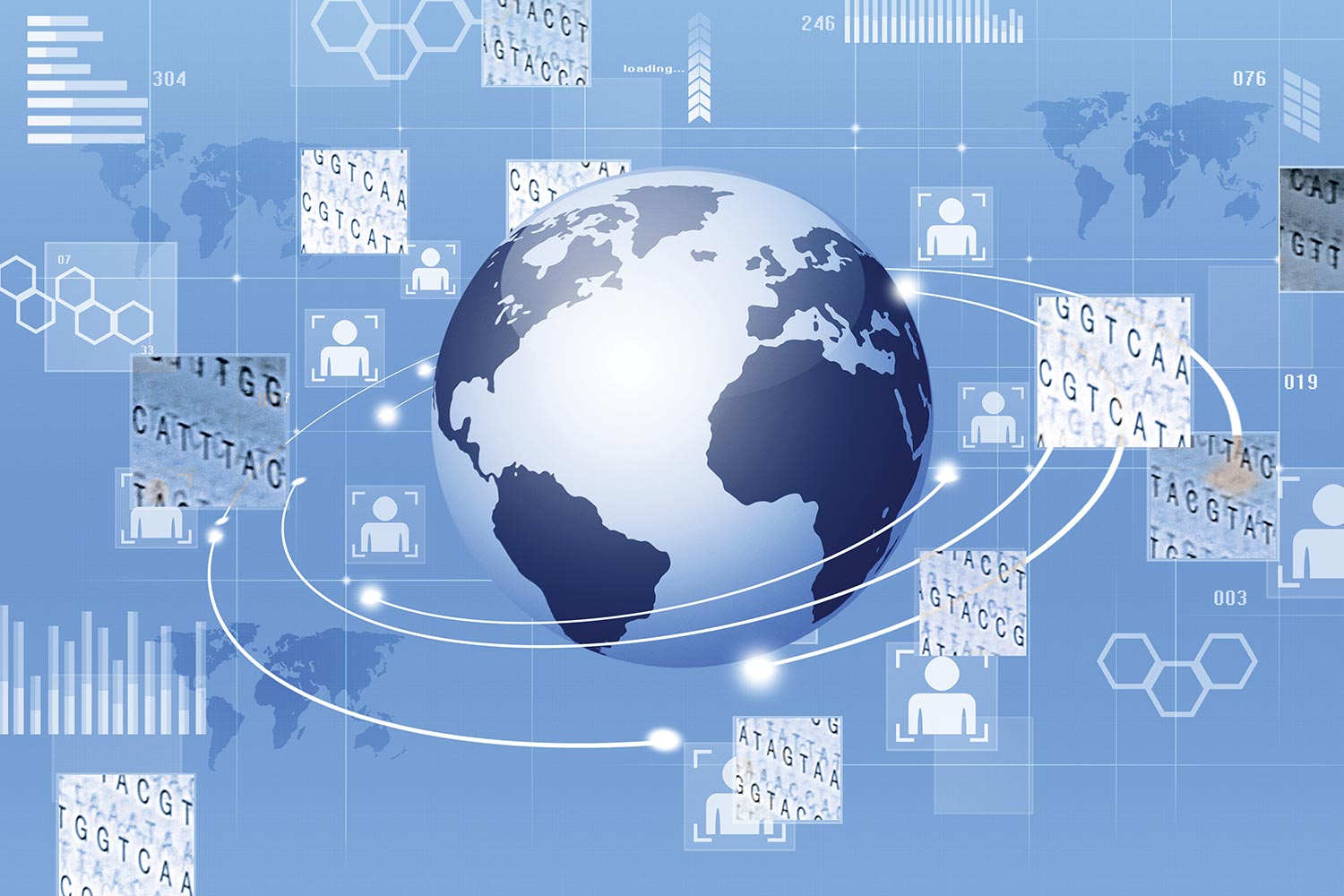 AACR Project GENIE®: A Collaborative Venture
The rapidly growing registry of genomic and real-world clinical data can power clinical and translational research.
In 2013, Charles Sawyers, MD, had the idea that cancer institutions should pool their patients' clinical sequencing data to speed up cancer research. Now, Dr. Sawyers' idea has turned into a publicly accessible database of genomic and clinical real-world data from more than 136,000 tumors, representing more than 121,000 patients. Called AACR Project GENIE® (Genomics Evidence Neoplasia Information Exchange), the registry provides international sequencing information on 110 major cancer types.
"It became obvious to me that every cancer institution would build their own infrastructure for clinical tumor sequencing data," said Dr. Sawyers, a physician-scientist and chair of the Human Oncology and Pathogenesis Program at Memorial Sloan Kettering Cancer Center in New York City. "But, each institution would have only so many patients' tumor sequences, so we were likely going to discover only what we already knew." Dr. Sawyers had a bigger vision. "The beauty would be to find out what we don't know, and for that, we would need hundreds of thousands of patients to do population-scale analyses."
As AACR president in 2013 and 2014, Dr. Sawyers began to execute his vision, bringing together eight founding academic cancer centers to submit tumor sequencing data linked to baseline clinical data. The initial data release, in January 2017, included approximately 18,000 patients. As of January 2022, more than six years after AACR Project GENIE®'s inception, 18 institutions are participating in the U.S., Canada, and Europe. The current chair is Philippe Bedard, MD, associate professor of medicine at the University of Toronto in Ontario.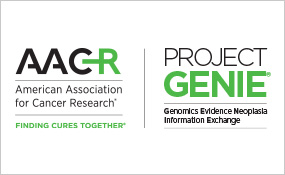 AACR Project GENIE® is unique, providing tumor sequencing information linked to patient clinical information that can be mined and analyzed by researchers. The Cancer Genome Atlas (TCGA), funded by the National Institutes of Health, has also brought together data from multiple institutions—sequences from more than 20,000 primary tumor samples and matched normal samples, providing the mutational landscape of tumors prior to their exposure to treatments and metastases. TCGA contains limited clinical information on patients, however, whereas AACR Project GENIE® compiles the sequences of tumors from patients treated for their cancer in conjunction with their clinical history. Each patient tumor sequence is linked to an anonymized medical record, including details on clinical pathology, treatment history, and patient outcomes. The primary goal of the registry is to improve clinical decision making in oncology and accelerate clinical discovery and translational research.
"To the best of our knowledge, outside of the Genomic Data Commons at the National Cancer Institute, this is the only public registry of clinical-grade sequencing data at this scale," said Shawn M. Sweeney, PhD, senior director of the AACR Project GENIE® coordinating center, who has been with the project since its inception.
Upholding Transparency and Access
A key aspect of AACR Project GENIE® is its public access and transparency. "There are commercial entities that keep private sequencing databases specifically so that they can sell these to pharmaceutical companies," said Dr. Sawyers.
AACR's Project GENIE®, meanwhile, established a five-year research collaboration with nine pharmaceutical companies in 2019; that number later expanded to 10. The pharmaceutical companies contribute a total of $36 million in funding over the duration of the project to accelerate the collection of the clinical data, adding detailed clinical data such as prior cancer treatments, tumor pathology, and clinical outcomes from about 50,000 de-identified patients. The first data release from this collaboration was in May 2022; it provided detailed clinical annotations on 1,850 non-small cell lung cancer patients from four institutions. Clinico-genomic data from the remaining nine cancer types are to follow over the coming years.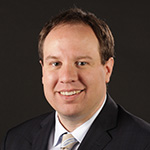 "AACR Project GENIE® has been a driving force for culture change in the cancer research community towards greater transparency and collaboration through clinical-genomic data sharing," said Dr. Bedard.
"There is a major need to increase the diversity of the patients in our registry, which is still predominantly white," said Dr. Sawyers. "The proportion of nonwhite patients is about 10 percent. But despite that, because of the sheer number of patients [in the registry], researchers are still able to obtain meaningful results on cancer and ethnicity, which is important."
In 2020, for example, researchers at the University of Miami Sylvester Comprehensive Cancer Center and their colleagues analyzed AACR Project GENIE® data on 2,393 prostate cancer patients, uncovering differences among the sequences in different ethnicities and showing that clinically significant genetic mutations can occur among white, Black, and Asian men.
AACR Project GENIE® has been a driving force for culture change in the cancer research community towards greater transparency and collaboration through clinical-genomic data sharing.
Many other meaningful analyses that take advantage of the size of the registry are ongoing—research that will inform clinical decisions and drug development. For example, researchers are analyzing genetic variants of the EGFR gene and other genes that encode proteins, for which there are targeted cancer therapies, to understand whether tumors that harbor so-called variants of unknown significance can respond to these treatments. They are also pulling out patients whose tumor harbors a specific mutation to serve as a virtual control group for a single-arm clinical trial of a drug that targets that specific mutation.
Said Sweeney, "We are continuing to expand AACR Project GENIE®. The cancer and genomics fields are changing rapidly, and the key for us is to continue to pivot and adapt."