A Comprehensive Look at COVID-19 and Cancer
The AACR Report on the Impact of COVID-19 on Cancer Research and Patient Care examines the pandemic's effects on science and treatment.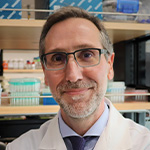 The achievements, negative impacts, challenges, improvements in cancer care, and lessons learned in the face of the COVID-19 pandemic are detailed in the AACR Report on the Impact of COVID-19 on Cancer Research and Patient Care, which the AACR released in February 2022. The report is the culmination of a two-year effort by the AACR led by Antoni Ribas, MD, PhD, chair of the steering committee and the AACR COVID-19 and Cancer Task Force, whose entire AACR presidency (2020-2021) took place during the pandemic. Dr. Ribas is a professor of medicine, surgery, and molecular and medical pharmacology and the director of the Tumor Immunology Program at the UCLA Medical Center in Los Angeles.
"We have tackled cancer in a science-based manner, where we define the problem, understand the processes, and then develop treatments or ways to improve health," said Dr. Ribas. "The same had to be done for COVID-19. The cancer research community has generated so many tools to study cancer—sequencing, developing antibodies, pioneering targeted therapies—that have also helped researchers address COVID-19. And the best example of all is the COVID-19 mRNA vaccines."
Documenting Cancer Patients' Stories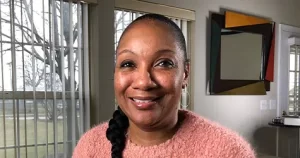 As part of the report, the AACR interviewed and featured the experiences of cancer patients and survivors. One survivor, Wenora Johnson from Joliet, Illinois, was initially diagnosed with colorectal cancer in 2011. Following her diagnosis, genetic testing showed in 2016 that she had Lynch syndrome, which predisposes her to hereditary colorectal cancer and other types of cancer. She was then diagnosed with early-stage endometrial cancer, also in 2016, and subsequently with basal cell carcinoma in 2017.
Due to pandemic restrictions, the 55-year-old Johnson had to wait four months to get her annual colonoscopy in 2020. When she finally underwent screening, clinicians found three precancerous polyps. "It really brought home to me the effects of what COVID has done. It made me realize just how important these scans are—they're lifesaving for me," Johnson said at a media briefing in February.
Impacts of the COVID-19 Pandemic on Cancer Care
The delay Johnson experienced in getting her cancer screening is not unique, the report shows. Between January and July 2020, the pandemic resulted in 10 million missed cancer screenings. "These delays will likely continue to have ramifications for years to come with delays in diagnoses and consequent delays in treatment," said Ana María López, MD, MPH, a member of the steering committee for the report and the medical director of Medical Oncology and chief of Cancer Services at Jefferson Health New Jersey, Sidney Kimmel Cancer Center, in Sewell, New Jersey.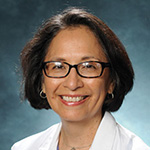 The pandemic also compromised referrals for preliminary cancer diagnoses and led to an 11 percent increase in patients diagnosed with inoperable or metastatic cancer from March to December 2020, compared to the same timeframe in 2019. Unsurprisingly, patients and cancer centers reported delays in immunotherapy, chemotherapy, radiotherapy, and surgery for cancer.
Among the most vulnerable cancer patients who contract COVID-19 are those receiving active treatments that target and deplete B cells, which are a type of immune cell, and those with lung cancer and hematological malignancies, or blood cancers, according to the report's findings. While many cancer patients develop a robust immune response to COVID-19 vaccines on par with individuals who do not have cancer, those with blood cancers and patients who are being treated with B-cell-targeting therapies, including CAR T-cell therapy, have been found to mount an inadequate immune response following vaccination and should take extra measures to prevent infection with SARS-CoV-2.
The report also outlined the impact on cancer research, including challenges to conducting research, temporary closings of labs, and disruptions in clinical trials. Career advancement opportunities have been delayed for 61 percent of 66 AACR grant recipients who responded to a survey, particularly for women and minority early-career researchers.
A Silver Lining: Moving Forward, Improving Cancer Care
Cancer centers learned to deliver cancer care safely amid the pandemic, the report shows, and the rapid, nationwide pivot to telehealth has led to a widespread digitization of medical care. According to a July 2021 analysis, the use of telehealth—the delivery of health care from a distance using technology—is 38 times higher than prior to the pandemic. Telehealth systems across medical centers, offices, and hospitals were adopted during the pandemic and continue to be used. In April 2020, when the pandemic was beginning, there was a 154 percent increase in telehealth visits compared to the same week in 2019. With these innovations, inequities are also being exposed and magnified. Access to broadband internet, computers, and smartphones as well as digital literacy are required for telehealth to reach all patients, yet lack of access disproportionally affects patients from underserved populations, including the elderly and disabled and members of some racial and ethnic minorities.
But for some, this is a moment of opportunity. "The [positive momentum that has been generated] can fuel ongoing creativity to address the inequities, to support advocacy, and to partner with patients and communities. Progress will continue," Dr. López said. "This is part of [the AACR] Call to Action, which includes expansion of telehealth and improved health care access, ongoing modernization of clinical trial delivery, investment in the health professional workforce, and investment in public health and health messaging."