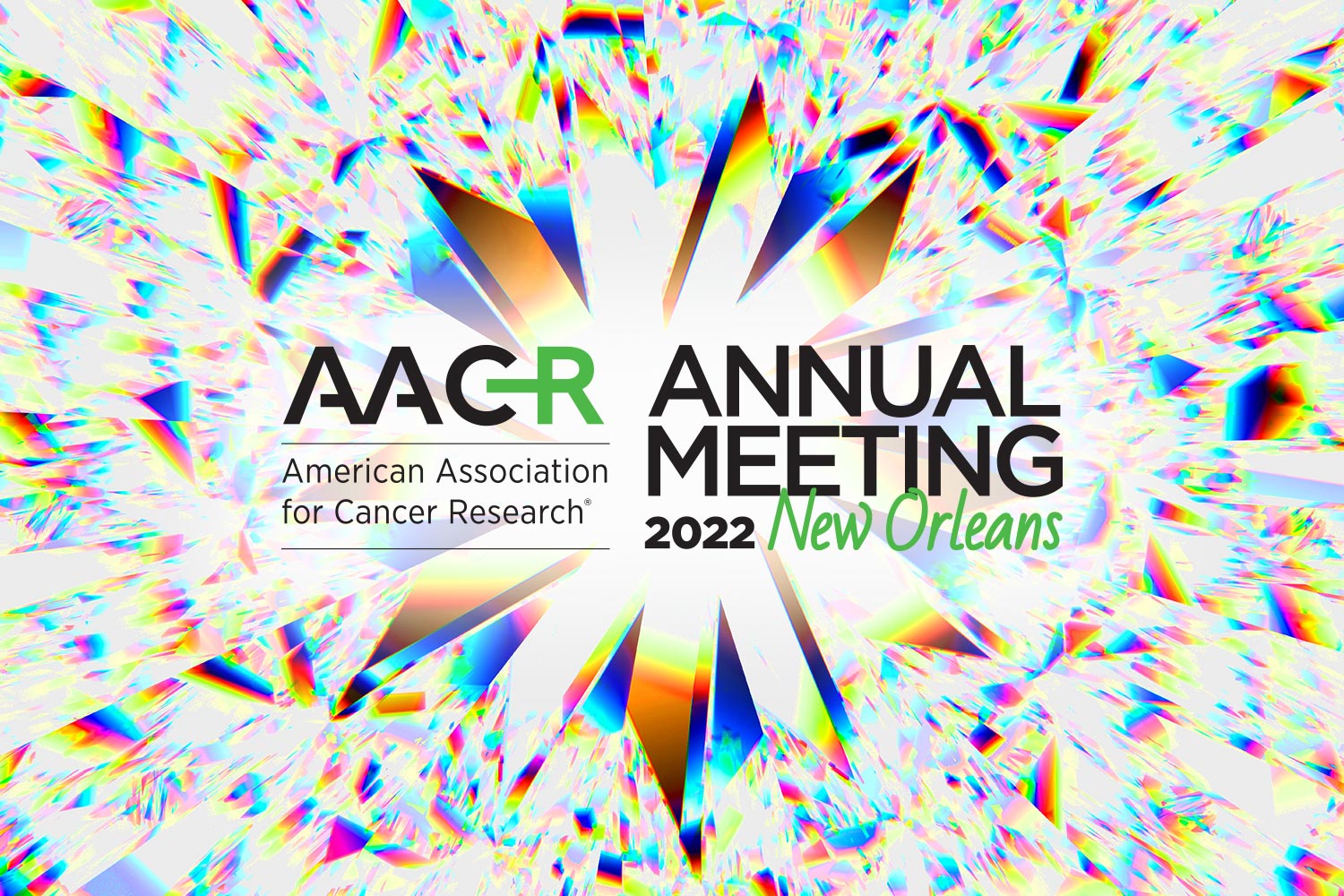 Research Updates
The AACR Annual Meeting 2022, held live in New Orleans and virtually, delivers excitement and energy after two years of virtual-only gatherings.
Reflecting the interplay among all aspects of cancer research, the AACR Annual Meeting 2022 featured the theme "Decoding Cancer Complexity, Integrating Science, Transforming Patient Outcomes." More than 19,400 people registered for the Annual Meeting, the largest in-person scientific gathering since the beginning of the COVID-19 pandemic. Roughly 80 percent of attendees were present in New Orleans for the live event.
At the meeting's April 9 Opening Ceremony, Margaret Foti, PhD, MD (hc), chief executive officer of the AACR, noted the organization's 115th anniversary. "Our founders would be in absolute awe if they were able to personally experience the spectacular advances that have been made in cancer research and the tremendous growth of our organization," she said.
The Opening Plenary that immediately followed the Opening Ceremony showcased different examples of how researchers are decoding the complexities of cancer, with presentations on studying mutations in normal cells to understand cancer development using colorectal crypts as an example, the evolution of treatment resistance, the microbiome's role in cancer development, diet and tumor metabolism, and early cancer detection through liquid biopsies.
Reflecting the presence of health disparities at every step along the cancer continuum, from prevention all the way to survivorship, research on this theme was broadly highlighted throughout the meeting. The program also featured a plenary session on Precancer Discovery Science that highlighted advances in screening, risk stratification, and cancer predisposition syndromes. The other plenary sessions focused on Decoding Cancer Health Disparities: Integration of Complex Data and Diversity to Achieve Equity; Precision Medicine for Immuno-oncology and the Promise for the Future; Tumor Evolution and Therapeutic Resistance; and AACR Annual Meeting Highlights: Vision for the Future.
The Potential of Immunotherapy to Treat Early-Stage Lung Cancer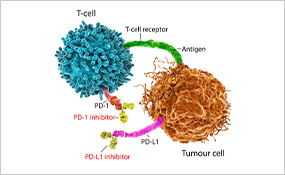 The use of immune checkpoint inhibitors has substantially improved the outcomes for many patients with metastatic lung cancer, nearly doubling their survival five years after diagnosis. Researchers are now looking to apply immunotherapy to earlier stages of disease to benefit patients whose cancer can be treated with surgery but who remain at risk of recurrence.
Results of a phase III clinical trial presented at the Annual Meeting by Nicolas Girard, MD, a professor at Institute Curie in France, showed that a combination of nivolumab (Opdivo) and chemotherapy given as neoadjuvant treatment (before surgery) to patients with resectable non-small cell lung cancer (NSCLC) significantly improved event-free survival, or the time between treatment and the occurrence of disease progression or death, compared with chemotherapy alone. The difference corresponded to a nearly one-year improvement.
The analysis also showed a 43 percent reduction in mortality, although the difference was not statistically significant, likely due to a short follow-up time. Based on these results, the Food and Drug Administration recently approved nivolumab with chemotherapy as the first neoadjuvant immunotherapy-based option for patients with resectable NSCLC.
The First KRAS G12C Inhibitor Affords Long-Term Clinical Benefit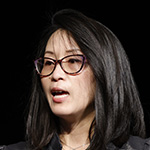 The targeted therapy sotorasib (Lumakras), an inhibitor of a mutated form of the KRAS protein, was approved in 2021 for the treatment of patients with locally advanced or metastatic non-small cell lung cancer (NSCLC) whose tumors harbor a certain KRAS gene mutation and who have received prior therapies.
A longer follow-up analysis of the clinical trial that led to the approval was discussed at the Annual Meeting by Grace K. Dy, MD, chief of thoracic oncology and professor of oncology at Roswell Park Comprehensive Cancer Center. She reported that patients treated with sotorasib continued to experience clinical benefit and mild toxicities beyond one year, with an overall survival rate of 32.5 percent after two years, which, as Dr. Dy explained, is very favorable in comparison to historical survival achieved with other treatments.
"The survival outcomes and toxicity profile make sotorasib the treatment of choice compared to salvage chemotherapy in patients who did not respond to previous therapies," said Dr. Dy, adding that the study provides a rationale to investigate the use of sotorasib earlier in the treatment course to improve the outcomes for NSCLC patients who are less likely to benefit from immunotherapy.
Cancer Disparities in Pediatric Patients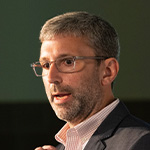 A presentation by Philip Lupo, PhD, professor of pediatrics at Baylor College of Medicine and director of the Epidemiology and Population Sciences Program at Texas Children's Cancer and Hematology Center, showed that disparities can affect cancer outcomes in pediatric patients.
The study analyzed the risk of relapse from acute lymphoblastic leukemia (ALL) in children. Dr. Lupo said that poor outcomes are more common among Latinos, who are also more likely to develop ALL compared to non-Latino whites.
The authors found that among patients without minimal residual disease (the presence of small numbers of leukemic cells in the body after the first month of treatment, which is considered a strong predictor of relapse), Latino children were about 65 percent more likely to experience a relapse than non-Hispanic white children.
Dr. Lupo commented that this finding highlights the need to identify factors that contribute to relapse among Latinos so that we can achieve better outcomes for children of all racial and ethnic backgrounds.
Advances in Precancer Research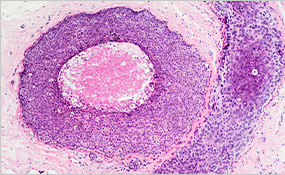 This year's scientific program emphasized the importance of understanding how premalignant lesions evolve into cancer, with the goal of halting the process of malignant transformation.
One example of such research was a study on ductal carcinoma in situ (DCIS) of the breast, a precancerous lesion that recurs in about 25 percent of patients and can come back as invasive cancer.
Presenter Tanjina Kader, PhD, a postdoctoral researcher at the Peter MacCallum Cancer Centre in Melbourne, Australia, explained that the current assumption is that all recurrences in the same breast (ipsilateral) are directly related to the original tumor, but this has never been proven.
She and colleagues found that while most primary and recurrent cases derived from a common ancestor cell, more than 15 percent of recurrent tumors were new primary lesions that developed independently of the original DCIS and had distinct genetic alterations.
According to Dr. Kader, the findings from this study suggest that when patients have an apparent recurrence from DCIS, the treatment decision should involve determining whether the recurrent lesion is related to the original tumor, as women who develop a second independent DCIS or cancer are more likely to have a higher risk of developing tumors again and would be candidates for preventative breast removal surgery even if the tumor is small.
A COVID-19 Vaccine for Blood Cancer Patients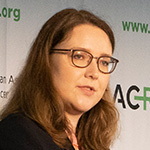 Vaccines currently approved against the SARS-CoV-2 virus have shown limited efficacy in most immunocompromised people, including patients undergoing treatment for blood cancers. This is because the therapies often damage healthy B cells that produce antibodies against the virus.
Claudia Tandler, MSc, a graduate student at the University of Tübingen in Germany, reported on the development of a peptide-based vaccine called CoVac-1 designed to stimulate T cell-mediated immunity, which is indispensable for developing protective antiviral responses. "Previous evidence has shown that T cells can combat COVID-19 even in the absence of neutralizing antibodies," Tandler said.
The vaccine was tested in a clinical trial on 14 patients with B-cell deficiency, including 12 patients with leukemia or lymphoma; 64 percent of them had been previously vaccinated with an approved SARS-CoV-2 vaccine that failed to elicit an antibody response.
Data from the trial showed T-cell immune responses in 93 percent of patients 28 days after vaccination with CoVac-1. The study authors found that the vaccine-induced T-cell responses were more potent than the responses observed both in B cell-deficient patients who received mRNA vaccines and in healthy individuals who had a SARS-CoV-2 infection.
The researchers are currently preparing to evaluate CoVac-1 in a larger population of immunocompromised individuals and are hopeful that the results will allow this new vaccine to protect cancer patients with B-cell deficiencies from severe cases of COVID-19.