Finding Inspiration in Others
It isn't a simple thing to inspire another person, to ignite a spark in someone's soul. People who inspire me show perseverance and strength, but also vulnerability. They get things done, but they always have time for those who need them most.
Two of my friends whom I find inspiring are retired U.S. Army Col. Gary Steele and Trevor Maxwell. Both men are cancer survivors who have struggled with the disease. Rather than turn inward because of their misfortune, they have turned outward to help others with similar experiences.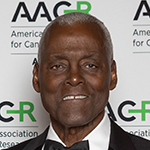 I've written before about Col. Steele and his philosophy of paying it forward. A dear friend of the colonel paid it forward for him by participating in a clinical trial that resulted in a multiple myeloma treatment, which ultimately benefited him. He has participated in clinical trials himself, with one eye on his own condition and the other on benefiting others, even if the treatment doesn't help him. Now Col. Steele serves on the AACR Foundation Board of Trustees, where he uses his wide experience to help others through AACR.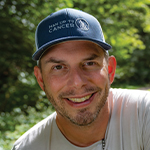 Maxwell took the personal pain of a colon cancer diagnosis and, like Col. Steele, refused to turn his back on the world. Instead, he started Man Up to Cancer, an emotional support group for men with cancer. He was spurred to action by his 11-year-old daughter, who called him out because their home was "too sad" after his diagnosis. Maxwell worked hard to build up Man Up to Cancer, and today the organization and an accompanying podcast that Maxwell hosts are flourishing.
Finally, I'm inspired by the good work of AACR—by our members who dedicate their careers to advancing cancer research and the mission to detect and cure all cancers; by our hard-working AACR staff; by cancer survivors like Col. Steele and Maxwell who have shared their journeys with us and inspire us by their words and deeds; and by volunteers and donors who support the AACR with their time, talent, and treasure. It inspires me to work for an organization that has accomplished so much for so long, knowing that, while much remains to be done, the future is bright as we continue to make progress against the more than 200 diseases we call cancer.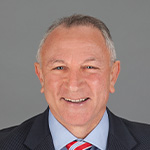 Mitch Stoller
AACR Foundation, Chief Philanthropic Officer and
Vice President of Development
Related Posts