Research Updates
AACR Annual Meeting 2023 spotlights extraordinary science across the continuum of cancer research.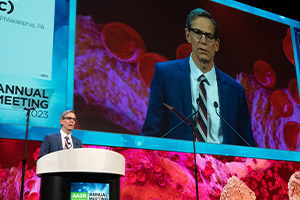 "Are you ready to have a great meeting?" Robert Vonderheide, MD, DPhil, asked the nearly 11,000 attendees gathered virtually and in the plenary hall of the Orange County Convention Center on April 16 to watch the Opening Plenary Session of the American Association for Cancer Research® (AACR) Annual Meeting 2023.
"Over the course of the next four days, you will hear about the hottest topics and advances from basic cancer breakthroughs to late-breaking clinical trials and so much more," said Dr. Vonderheide, director of the Abramson Cancer Center in Philadelphia and program committee chair for this year's meeting, held April 14 to 19 in Orlando, Florida.
More than 20,000 cancer researchers, clinicians, policymakers, and patient advocates thronged the convention center for the meeting. The Opening Plenary Session, "Advancing the Frontiers of Cancer Science and Medicine," reflected the meeting's overall theme and highlighted the breadth of cancer research included in this year's scientific program.
Margaret Foti, PhD, MD (hc), chief executive officer of the AACR, officially launched the AACR Annual Meeting 2023 in a celebratory Opening Ceremony on April 16.
"I am extremely excited about the extraordinary science that will be presented during the next four days, encompassing the entire continuum of cancer research—from population science, cancer prevention, and early detection to survivorship; from cutting-edge basic science to practice-changing clinical studies," Dr. Foti said.
The Opening Ceremony provided an opportunity to honor several AACR programs celebrating landmark anniversaries in 2023. This year marks the 10th anniversary of the Rally for Medical Research, through which the medical research community urges Congress to prioritize federal funding for the National Institutes of Health. It's also the 10th anniversary of Cancer Immunology Research, one of the AACR's 10 highly regarded scientific journals.
The Opening Ceremony also featured a celebration of the AACR Scientist↔Survivor Program® (SSP), which began a quarter century ago, as several dozen patient advocates participating in this year's program took the stage. Anna Barker, PhD, conceptualized and initiated the first SSP gathering at the AACR Annual Meeting in 1999. Dr. Barker is the chief strategy officer at the Ellison Institute for Transformative Medicine at the University of Southern California in Los Angeles.
"When Dr. Barker conceptualized SSP, 'patient advocates' were few in number," Dr. Foti said. "Today, these informed and engaged patient advocates from all over the world are critical to advancing progress in cancer research and patient care."
The Opening Ceremony featured announcements of several new initiatives. Highlights included:
A new AACR High School Student Summer Internship Program will provide students with dynamic and innovative STEM experiences through four-week summer internships. The program will recruit students from underrepresented and underserved communities.

AACR Project GENIE®, the AACR's real-world data sharing project, will expand the GENIE Consortium by adding four new institutions that genomically profile and treat diverse and representative patient populations.

A historic collaboration between the AACR and cancer center directors has begun to explore more impactful ways of working together to advance cancer research and patient care.
Together, these commemorations of past milestones and announcements of future plans demonstrate the diverse and dynamic nature of the AACR, said outgoing president Lisa M. Coussens, PhD, of the Knight Cancer Institute at Oregon Health & Science University in Portland.
"As my term as AACR president draws to a close, I anticipate the next exciting research progress that will come from our members and the future extraordinary contributions by the AACR to the cancer field," she said.
---
A Personalized mRNA Cancer Vaccine Shows Promise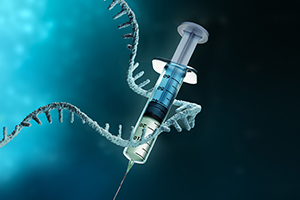 Long before COVID-19, researchers began exploring mRNA vaccines for their potential to treat cancer, but this approach has had limited clinical success to date. Early clinical results presented at the Annual Meeting suggest a new personalized mRNA vaccine might hold promise.
Jeffrey Weber, MD, PhD, of the NYU Langone Perlmutter Cancer Center and NYU Grossman School of Medicine in New York City, reported encouraging early results from the KEYNOTE-942 phase IIb trial, which evaluated the personalized mRNA-4157/V940 vaccine in combination with pembrolizumab (Keytruda) in patients with resected, high-risk melanoma. The vaccine encodes up to 34 proteins specific to each patient's tumor.
Patients treated with the mRNA-4157/V940-pembrolizumab combination had a 44% lower risk of disease recurrence or death compared with patients who received pembrolizumab alone. Additionally, Ryan Sullivan, MD, from Mass General Cancer Center and Harvard Medical School in Boston, showed the benefit was independent of tumor mutation burden.
KEYNOTE-942 is the first randomized clinical trial to show benefit from an mRNA cancer vaccine. "This study is extraordinarily important because it gives hope that this novel strategy will provide clinical benefit," Dr. Weber said.
While longer follow-up time is needed, Dr. Weber said he is optimistic that this strategy could be effectively employed against other cancer types as well.
---
Investigational Antibody Ejects Cancer-Causing Proteins from Cells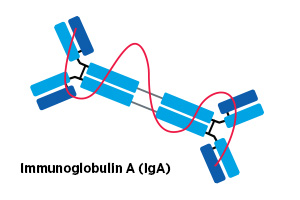 A preclinical study presented by José Conejo-Garcia, MD, PhD, of Duke University in Durham, North Carolina, offered a novel strategy to target cancer-causing proteins.
The approach relies on the IgA class of antibody, which can pass through the cellular membrane and bind to targets inside the cell. This makes it distinct from other antibody classes, which bind to targets found on the cell surface.
The researchers designed an IgA antibody that recognized the KRAS G12D mutant protein, which is commonly expressed in certain cancers, and demonstrated in preclinical models that it bound to KRAS G12D inside cells, neutralizing its cancer-promoting activity.
Binding to an IgA antibody also resulted in KRAS G12D proteins being expelled from cells. Therefore, the antibody therapy not only blocked the activity of KRAS G12D, but it also removed the cancer-driving protein from the cell entirely.
Moreover, treatment with the KRAS G12D-targeted IgA antibody reduced tumor volume in mice and appeared to be more effective than a chemical inhibitor of KRAS.
The results suggest IgA-based therapies could be effective, and potentially improved, alternatives to chemical inhibitors or traditional antibody-based therapies.
"We honestly believe that this can change the way we treat cancer and pave the way for a new generation of immunotherapies," Dr. Conejo-Garcia said.
---
Universal Screening for Cancer Predisposition Syndromes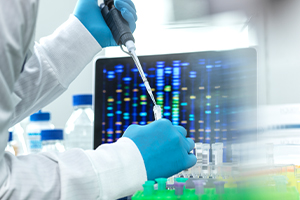 Individuals with inherited cancer predisposition syndromes have a 60% to 80% lifetime risk of developing cancer, but many are unaware that they have such syndromes. As a result, they do not undergo enhanced screening or prophylactic procedures that may reduce their risk of cancer-related death.
Current guidelines require individuals to meet certain criteria based on family and personal history of cancer before undergoing genetic testing for a cancer predisposition syndrome. However, new research presented by N. Jewel Samadder, MD, of Mayo Clinic College of Medicine and Science in Rochester, Minnesota, suggests these criteria may be too restrictive.
In a study evaluating the clinical utility of universal whole-exome genetic sequencing, Dr. Samadder and colleagues found that 39.2% of those identified as having a cancer predisposition syndrome would not have been recommended to undergo genetic testing under existing guidelines.
Racial and ethnic minority patients were significantly less likely to meet the current criteria for genetic testing than white patients, indicating a potential systemic bias that could be overcome by implementing universal genetic testing, according to Dr. Samadder.
"These criteria were created at a time when genetic testing was cost-prohibitive," he said, noting the decreasing costs and wider availability of genetic sequencing may make universal testing more feasible.
---
Declining Awareness of HPV's Link to Cancer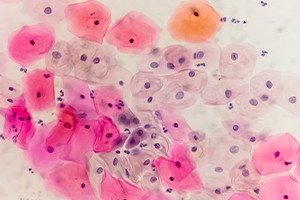 Vaccination against human papillomavirus (HPV) remains low in the U.S., leaving almost half of adolescents susceptible to HPV-associated cervical, anal, oral, and penile cancers. Results presented by Eric Adjei Boakye, PhD, from Henry Ford Health in Detroit, suggest an underlying factor may be declining awareness of the link between this sexually transmitted virus and cancer.
Dr. Adjei Boakye and colleagues analyzed data from the Health Information National Trends Survey from 2014 and 2020. While 77.6% of respondents in 2014 knew HPV could cause cervical cancer, this number dropped to 70.2% in 2020. In addition, only a third of respondents in 2014 and 2020 were aware of the link between HPV and other cancers.
"Given the connections between HPV-associated cancer awareness and HPV vaccination uptake, it is important we increase the population's awareness of this link, as it may help increase vaccine uptake," Dr. Adjei Boakye said.
---
Fewer Actionable Alterations in Cancers of African Descendants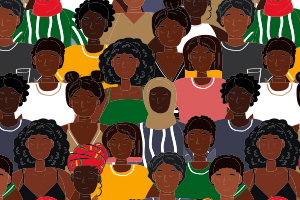 African American patients with colorectal cancer (CRC) have worse outcomes than patients from other racial and ethnic groups. To identify potential underpinnings of this disparity, Henry Walch, MS, from Memorial Sloan Kettering Cancer Center in New York City, analyzed genetic data from 4,441 patients with CRC.
Although immunotherapy is an option for patients whose CRC harbors certain biomarkers, the analysis revealed that only 13.5% of patients with African ancestry had the qualifying biomarkers in their tumors. In contrast, 20.4% of patients with European ancestry met the criteria for immunotherapy. Among those who did not qualify for immunotherapy, patients of African ancestry had lower rates of clinically actionable alterations in their tumors than those of European ancestry (5.6% vs. 11.2%).
Walch explained that the reduced rate of actionable alterations among patients of African ancestry means their treatment options are more limited than those of other patients, which could contribute to the lower survival observed among African American patients.
Related Posts