AACR Grants and Awards
An Amazing Opportunity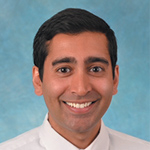 Siddharth (Sid) Sheth, DO, MPH, offers a first-person take on receiving the AACR-AstraZeneca-MedImmune Immuno-oncology Research Training Fellowship:
During my medical oncology fellowship at the University of North Carolina in Chapel Hill, I explored research interests to complement my clinical focus on head and neck cancers. After much soul-searching, I determined that my greatest passion was for early-phase clinical trials. Fortuitously, I received an email about a new program—the Immuno-oncology Research Training Fellowship sponsored by the American Association for Cancer Research (AACR) and AstraZeneca. I applied and was accepted as the program's first participant in 2018.
In July 2018, I moved to Gaithersburg, Maryland, home of AstraZeneca's U.S. headquarters. Admittedly, I second-guessed my decision to leave academia's nurturing environment for an industry-led program. However, working with AstraZeneca's expansive and innovative immuno-oncology portfolio was a golden opportunity.
During my fellowship year, I was placed on three study programs: for an intravenous oncolytic virus, an HPV vaccine, and a checkpoint inhibitor targeting specific natural killer cell receptors. I was mentored by clinicians and scientists who were committed to enhancing my experience. Every day was different and intellectually stimulating. In meetings, I discussed with other scientists how an unexpected cardiac toxicity in mice studies should be monitored in a first-in-human clinical trial. In translational meetings, we reviewed molecular profiling data to identify biomarkers of treatment response. On my own time, I pondered scientific questions and was provided access to clinical data and resources to answer them.
In one year, I achieved tangible milestones. They included presenting original data at international conferences, including an oral presentation evaluating re-treatment with durvalumab (Imfinzi) in solid tumors at the annual meeting of the European Society for Medical Oncology. I also developed new trial concepts using AstraZeneca's pipeline, and I completed manuscripts for publication. Perhaps most importantly, I learned how to think about clinical trials from the pharmaceutical industry's perspective. While I ultimately returned to academia, I openly acknowledge that future successes for myself and for oncology depend on close collaboration with industry.
I am extremely thankful to have participated in the AACR-AstraZeneca-MedImmune Clinical Immuno-oncology Research Training Fellowship. I encourage all interested oncology trainees to consider this amazing opportunity!
Supporting Midcareer Investigators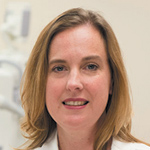 The AACR-Bristol-Myers Squibb Midcareer Female Investigator Grant represents a joint effort to encourage and support midcareer women physician-scientists and researchers in conducting immuno-oncology research and to foster their career advancement toward becoming senior investigators.
The 2019 awardee is Julie Schwarz, MD, PhD, who currently serves as the Cancer Biology Division chief within the Department of Radiation Oncology at Washington University School of Medicine in St. Louis.
When asked about the importance of funding midcareer investigators, Dr. Schwarz explained, "Science is a very dynamic field. Things are constantly changing, and what you may set out to do originally might be informed by acquiring new techniques or taking your research in new directions. When you're in the middle of your career, you establish expertise in your area, but if you apply for something in a new area, it can be an uphill battle."
Dr. Schwarz has experienced this firsthand. She is a molecular biologist, not an immunologist, by training. She knows a lot of about radiation biology, tumor imaging, and tumor metabolism, but she ended up working on tumor immunology imaging by accident when she and her team were studying tumor imaging with PET scans.
Dr. Schwarz explained why these grants are so helpful to teams accomplishing similar breakthroughs that land outside of their area of expertise. "Classically, the people who are doing this type of research are immunologists by training," she said. "You need to allow new people into that fold."
Recipient of AACR-Aflac, Inc. Scholar-in-Training Award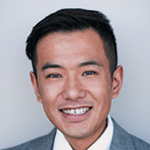 Since it was established in 1986, the AACR Annual Meeting Scholar-in-Training Awards program has provided more than 4,700 grants to early-career investigators. To date it has been supported by 60 cancer research foundations, corporations, individuals, and other organizations dedicated to the fight against cancer. At the 2018 AACR Annual Meeting, Mingen Liu, an MD-PhD candidate at the University of Pennsylvania in Philadelphia, was presented with the AACR-Aflac, Inc. Scholar-in-Training Award.
Liu was selected to give an oral presentation during the meeting about his research on macrophage metabolism and overcoming resistance in pancreatic cancer. He has been an AACR member since starting graduate school in 2015.
Prior to attending college, Liu's mother was diagnosed with metastatic cancer, which motivated him to pursue a medical education. His goal was to develop a strong clinical framework for applying his research to cancer treatment.
"The AFLAC Scholar-In-Training Award proved to be a career-defining moment for me," Liu said. "It was an invaluable opportunity that not only helped me attend the meeting to present my work, but also introduced me to dozens of young scientists pursuing similar questions from different angles. Meeting the Scholar-in-Training awardees highlighted the tightly knit community at the core of the AACR and generated new questions that I will be carrying forth in my studies."
"I am tremendously grateful for the inspiration and education that the AACR has provided along my research journey," he said.
Related Posts