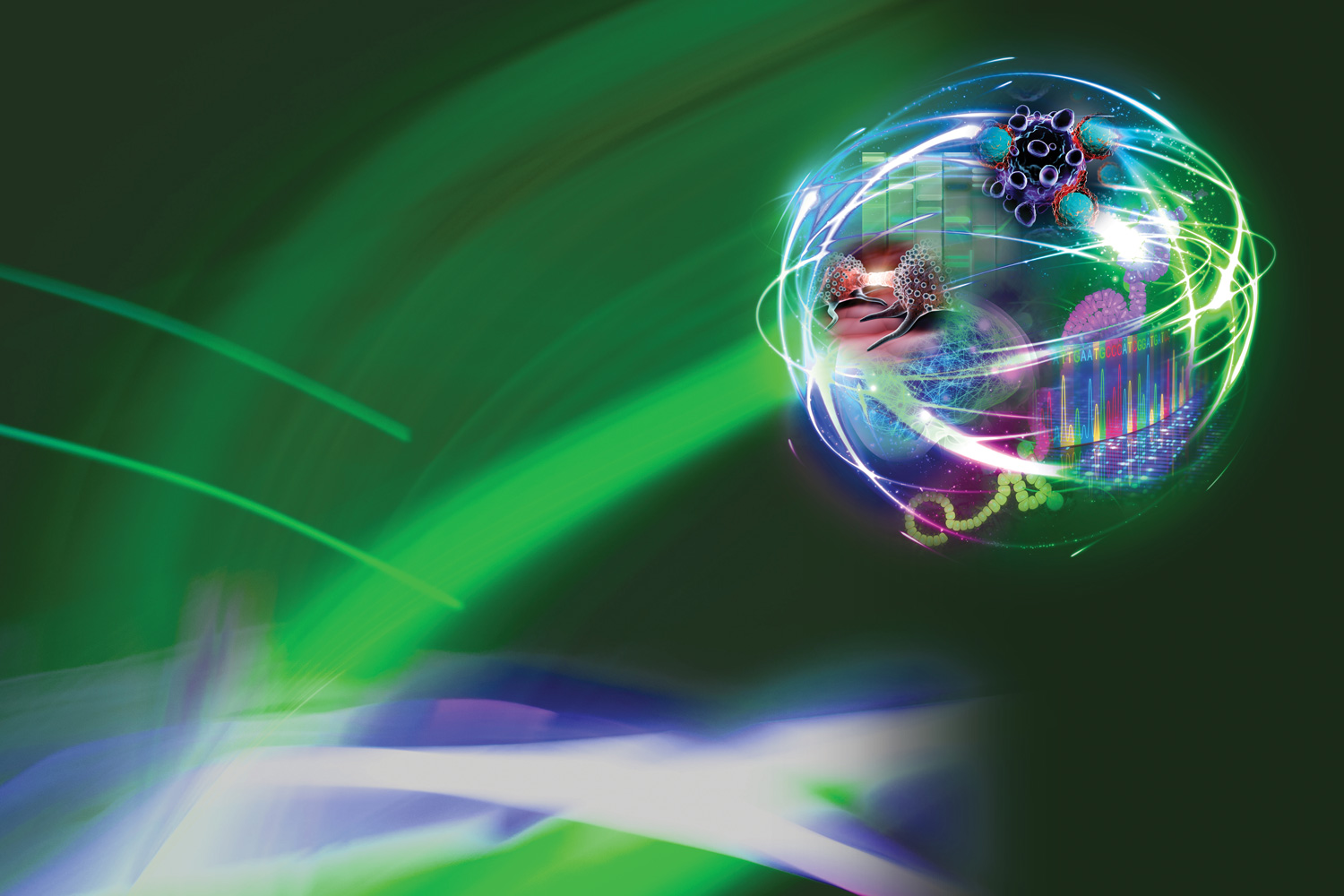 Research Updates
The AACR Annual Meeting 2021, held virtually, incorporated lessons learned from virtual meetings held in 2020.
Week 1 of the AACR Annual Meeting 2021, held virtually April 10-15, drew more than 13,500 attendees representing more than 70 countries to present and share information on the latest advances in basic, clinical, and translational science. Week 2 was held May 17-21. Despite the constraints of a virtual meeting, question-and-answer sessions and robust discussions on social media provided forums for stimulating conversations about the most exciting developments in cancer research.
The Opening Ceremony of the Annual Meeting was held April 11 and set the stage for a dynamic forum where the latest advances in cancer science were presented and shared. During the ceremony, the new class of Fellows of the AACR Academy was announced, and the recipients of this year's scientific awards and lectureships were announced. Among the honorees during the Opening Ceremony was U.S. Rep. Nancy Pelosi, speaker of the U.S. House of Representatives, who received the 2021 AACR Distinguished Public Service Award in recognition of her leadership as a champion for science-related issues.
The AACR Annual Meeting also featured an address on April 11 by Norman E. "Ned" Sharpless, MD, director of the National Cancer Institute. Dr. Sharpless said that despite the persistence of high numbers of cancer incidence and deaths, there are reasons for optimism regarding cancer research and treatment. Cancer mortality continues to decline from a peak in the 1990s, he said, thanks in part to the increased pace of drug development and approval.
Near the end of week 1 on April 14, a panel discussion titled "Building COVID-19 Vaccine Confidence: Best Practices to Combat Misinformation and Vaccine Hesitancy in COVID-19 Vaccines" was held. The discussion was moderated by AACR immediate past president Antoni Ribas, MD, PhD, and Gilbert S. Omenn, MD, PhD, and covered the importance of COVID-19 vaccines, and how cancer patients and survivors may be able to play a role in increasing the public's willingness to get vaccinated. Present on the panel was Francis S. Collins, MD, PhD, director of the National Institutes of Health. Dr. Collins emphasized that the vaccines currently approved for use in the U.S. were rigorously tested despite the rapid turnaround from January 2020, when the genome sequence for the virus that causes COVID-19 was announced, to December 2020, when the first vaccines received emergency use authorization from the U.S. Food and Drug Administration.
The following are some highlights from the exciting developments in cancer research presented at the AACR Annual Meeting 2021.
Liquid Biopsies for Early Detection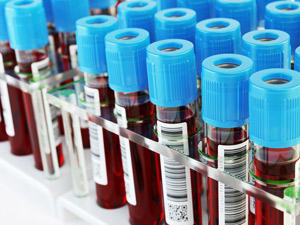 Ensuring that cancer can be detected early is one of the most promising ways researchers can work to reduce cancer mortality. Advanced, accessible screening techniques have played a key role in recent improvements to survival rates for certain cancers. But screening remains a challenge for the likes of lung cancer, which is one of the deadliest cancer types.
Liquid biopsies are one of the top prospects for a method of screening that can identify multiple types of cancer quickly and effectively. These tests look for cancer cells from a tumor or pieces of DNA from tumor cells circulating in the blood, allowing for a screening test to be undertaken as easily as a blood draw. At the AACR Annual Meeting 2021, researchers shared results from studies of three liquid biopsy tests that use cell-free DNA methylation patterns. This technique looks for abnormal patterns of DNA methylation, which research suggests may indicate cancer. DNA methylation patterns are relatively consistent between various cancer types, which makes it easier for a multicancer test to maintain high accuracy.
Three presentations focused on a multicancer early detection test developed by GRAIL Inc., which uses machine learning to scan liquid biopsy samples for abnormal patterns of DNA methylation. Gregory Alexander, PhD, senior director of biostatistics, shared similar results to those presented at last year's AACR Virtual Annual Meeting I, which recorded zero false positives across 50 cancer types tested. Dr. Alexander also noted that the test accomplished 100% repeatability and reproducibility in the trial.
In another presentation, Hatim Allawi, PhD, MBA, vice president of research and technology development at Exact Sciences, gave an update on the company's multicancer early detection test, which looks for several proteins associated with cancer as well as abnormal methylation patterns. A study found that this test correctly identified 86% of 257 participants without cancer and 95% of those with lung, esophageal, stomach, pancreatic, liver, and ovarian cancers. Dr. Allawi described this as a "truly successful early feasibility study."
Broadening the Horizons of Immunotherapy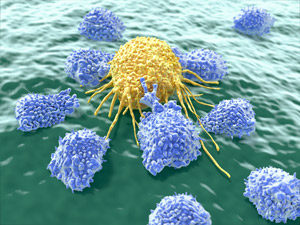 The continuing rise of immunotherapy has been one of the biggest cancer research success stories of the past decade. But despite major advances, there are still many patients for whom immunotherapy is not an option.
Two trials featured at the Annual Meeting looked at adoptive cell therapies, which work by extracting T cells from a patient, multiplying them and sometimes modifying them, and then reintroducing them into the patient's body to attack cancer cells. These treatments use either chimeric antigen receptor T (CAR-T) cells or tumor-infiltrating lymphocytes (TILs).
CAR-T therapy has been a life-changing treatment option for many people with blood cancer. But the therapy carries a risk of relapse—around half of patients with B-cell lymphoma relapse within six months of initiating CAR-T cell therapy—and the outlook for patients who do relapse is often grim.
Sanaz Ghafouri, MD, a fellow of hematology and oncology at the University of California, Los Angeles Medical Center, presented research on a possible solution. A phase I clinical trial aimed to reduce the risk of relapse by using bispecific CAR-T cells, which target two tumor antigens at once. The trial enrolled five patients with B-cell malignancies that were positive for both CD19 and CD20 tumor antigen expression. After a median follow-up of 13 months after treatment with engineered T cells, four of the five had ongoing complete remission. One death was attributed to a subsequent therapy. "Bispecific CD19/CD20 CAR-T cells showed an exceptional safety profile," said Dr. Ghafouri.
Another study looked to improve upon current approaches to TIL therapy for patients with metastatic melanoma by using all TILs contained within a resected tumor, rather than just those with demonstrated anti-tumor activity, which is the current standard. This adjustment reduces the manufacturing time required and ensures that all possible neoantigen-reactive T cells are captured and infused, rather than only those that meet traditional selection criteria.
A retrospective analysis presented at the Annual Meeting assessed the efficacy and safety of this approach to TIL therapy among 21 patients with high-risk, metastatic melanoma who received the treatment on a compassionate use basis after their cancer progressed on prior therapy. An objective response rate of 67% was recorded after a median follow-up time of 52.2 months, with adverse events associated with the regimen said to be consistent with those previously observed among patients receiving TIL therapy for melanoma. A global phase II trial following up on this study is scheduled to begin this year.
Learning More About Chemo Brain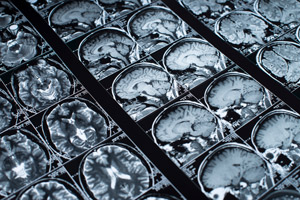 Chemo brain, also known as chemotherapy-related cognitive impairment (CRCI), has been discussed in patient communities for many years. However, it's only more recently that it's become a focus for academic research. While its effects may vary from person to person, there can be no doubt that it's a common occurrence—a presentation given at the Annual Meeting shared findings that between 20% and 30% of people who receive chemotherapy experience persistent cognitive problems, some for up to 20 years.
Shelli Kesler, PhD, a cognitive neuroscientist at the University of Texas at Austin School of Nursing, took part in a session on symptom science to share her work mapping neural connections using MRI to identify patients experiencing CRCI. By combining neuroimaging scans with machine learning techniques, Dr. Kesler and her colleagues were able to develop an algorithm capable of predicting whether or not patients had received chemotherapy with 90% accuracy.
As part of the same session, Cobi J. Heijnen, PhD, a psychoneuroimmunologist at the University of Texas MD Anderson Cancer Center in Houston, described how she and her team were able to reverse the effects of CRCI in mice. Mice treated with the chemotherapy drug cisplatin were found to be unable to navigate a series of mazes. However, after the same mice were administered mesenchymal stem cells nasally, they were able to complete the maze as successfully as mice who had not received chemotherapy.