AACR NextGen Grants Boost Young Investigators
The AACR NextGen Grants for Transformative Cancer Research represent the AACR's flagship funding initiative to stimulate highly innovative research from young investigators.
These grants promote and support creative, paradigm-shifting cancer research that might not be funded through conventional channels. The goal is to catalyze significant scientific discoveries and help talented young investigators gain scientific independence. Research must represent a highly innovative approach to a major contemporary challenge in cancer research. 
Thanks to our supporters—Bayer, Incyte, Takeda, and the Breast Cancer Research Foundation—for making these three-year grants possible and providing vital resources at a critical time for early-career researchers. 
2017 Grant Recipients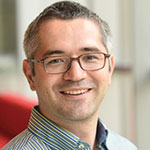 Breast Cancer Research Foundation-AACR NextGen Grant for Transformative Cancer Research, in Honor of Nancy E. Davidson, MD
Kivanç Birsoy, PhD
Rockefeller University, New York, New York
Dr. Birsoy's lab examines how nutrient and oxygen deprivation in tumors is associated with poor prognosis and therapy resistance. In this project, he is studying how the metabolism of one nutrient, aspartate, can play a role in tumor progression. Further, he is investigating whether aspartate metabolism can serve as a molecular target for hard-to-treat tumors. 
AACR NextGen Grant for Transformative Cancer Research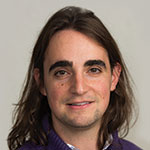 Costas Andreas Lyssiotis, PhD
University of Michigan, Ann Arbor, Michigan
The Lyssiotis group recently discovered that nontumor cells in the pancreas can provide nutritional support to cancer cells, thus aiding the growth of pancreatic tumors. Dr. Lyssiotis' project seeks to understand this crosstalk between nontumor and tumor cells within the pancreas, which may yield novel targets for treatment. 
AACR NextGen Grant for Transformative Cancer Research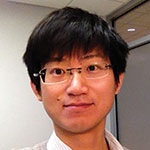 Sidi Chen, PhD
Yale University, New Haven, Connecticut
Dr. Chen's project is designed to develop a versatile platform for generating improved models to study cancer that better replicate the complex biology of tumors. If successful, this model could transform cancer research, including high-throughput genetic screening and preclinical testing of therapeutic agents.
AACR-Takeda Oncology NextGen Grant for Transformative Cancer Research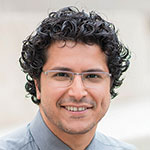 Hani Goodarzi, PhD
University of California, San Francisco, San Francisco, California
Dr. Goodarzi's work seeks to better understand the regulation of cancer progression by uncovering the importance of the RNA structural code. This project will provide an integrated approach to discover and characterize regulatory pathways that rely on structural elements to drive cancer progression. Study results could be broadly applicable to a number of tumor types. 
2016 Grant Recipients
AACR NextGen Grant for Transformative Cancer Research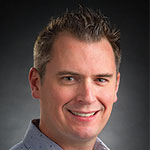 Paul A. Northcott, PhD
St. Jude Children's Research Hospital, Memphis, Tennessee
Dr. Northcott's lab aims to fully characterize medulloblastoma, one of the most common types of malignant childhood brain cancer. By comparing the genome-wide landscapes of medulloblastoma relapse to the paired primary tumor, as well as evaluating candidate genes for therapeutic potential, this project will address the fundamental molecular roots underlying recurrence and provide new treatment insights.
AACR-Bayer NextGen Grant for Transformative Cancer Research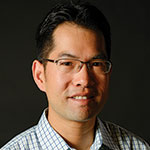 Andrew C. Hsieh, MD
Fred Hutchinson Cancer Research Center, Seattle, Washington 
Dr. Hsieh's group seeks to understand the relationship between mRNA and the molecular machinery that reads this genetic code to produce proteins, and how this might influence tumor progression. This work will guide the development of new prognostic biomarkers and therapeutics.  
AACR-Incyte Corporation NextGen Grant for Transformative Cancer Research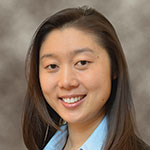 Sophia Y. Lunt, PhD
Michigan State University, East Lansing, Michigan 
Dr. Lunt's project focuses on understanding how abnormal metabolism characteristic of tumor cells can be targeted with anti-cancer therapeutics. Her work may lead to combined treatment strategies that target tumor metabolism. These strategies could provide greatly needed treatment options for pancreatic cancer patients.
AACR-Takeda Oncology NextGen Grant for Transformative Cancer Research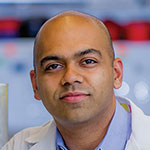 Nikhil Wagle, MD
Dana-Farber Cancer Institute, Boston, Massachusetts
Dr. Wagle's project will offer important insights into how estrogen receptor-positive metastatic breast cancer can develop resistance to anti-cancer therapeutics, specifically CDK4/6 and ER inhibition. His research could aid the development of new biomarkers for response as well as novel treatments for patients suffering from this disease. 
Related Posts