AACR Volunteers and Ambassadors
A Players vs Cancer (PvC) Advisory Board Member Streams for Good
TwitchCon is a convention occurring twice a year for fans and streamers of the livestreaming video platform Twitch. In August 2019, thousands of TwitchCon attendees descended upon the San Diego Convention Center and visited the brand-new DonorDrive Charity Arcade. DonorDrive, the premier livestream fundraising platform for charities, made a space at TwitchCon for streamers to make connections with nonprofits. The AACR was one of the charities.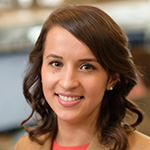 Angelica Ochoa was walking around the Charity Arcade when she recognized the AACR logo on the Players vs. Cancer (PvC) booth. She approached the AACR team to learn how the organization was getting involved in the gaming community and charity streaming, not realizing she would be establishing a relationship and friendship spanning multiple years with the PvC team. She now serves on the PvC Advisory Board and hosts charity streams that support the AACR on her own Twitch channel.
Ochoa is a bioinformatics software engineer in the Center for Molecular Oncology at Memorial Sloan Kettering Cancer Center in New York City. Her group develops platforms to deliver genomic data obtained by various technologies to both laboratory and clinical investigators. "I find my current role incredibly fulfilling, and I appreciate the opportunity to contribute to the cancer research community on a larger scale through projects such as AACR's Project GENIE and The Cancer Genome Atlas (TCGA)."
Thanks to PvC, Ochoa had an opportunity to stream on the front page of Twitch before her stream was even a year old. "It has been really fun combining the two areas of my life that I am very passionate about and sharing my work in precision cancer medicine and what it aims to accomplish," she said. Ochoa has also been able to show her Twitch viewers what she works on in the context of the game "Animal Crossing: New Horizons" by building a cancer research center and education facility.
Charity streaming has become an integral part of the Twitch community. "Every Twitch community is different, but I can safely say that my own community and the communities I am in are incredibly generous," said Ochoa. "I am constantly amazed at what they are able to accomplish when they come together for a great cause." To date, she has raised over $2,600 from her Twitch community to benefit the AACR, with a goal of raising $1,000 more for 2021.
"It has been really fun combining the two areas of my life that I am very passionate about and sharing my work in precision cancer medicine and what it aims to accomplish."
Ochoa sees much potential in the PvC program and is very excited and optimistic for its future. "One of the things that distinguishes the PvC program from other similar charities in the gaming community is that it also aims to grow its own community of gamers, researchers, and supporters in a uniquely organic way," she said. "PvC is one of the few groups where the people carrying out the work are interacting and gaming alongside the community on a regular basis."
Visit PlayersvsCancer.org to learn about the PvC program and how you can get involved.
---
The AACR Welcomes Three New Members to Foundation Board of Trustees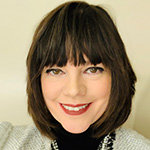 Lauretta Chrys is the executive vice president and head of enterprise transformation at Citizens Bank, a Fortune 500 company. Chrys is leading a business operating model transformation across the enterprise and is a member of the Citizens Executive Leadership Group. Her financial services industry leadership of more than 30 years has spanned multiple businesses (consumer banking, commercial and business banking, wealth management) with focuses on strategic development, line leadership, business operations, and business unit startups and turnarounds. Chrys also serves as trustee of Double H Ranch, where children with life-threatening illnesses experience the magic of camp for free, and Clarkson University, a nationally ranked research university with scholarship in engineering, business, science, health, and liberal arts. She is a cancer survivor.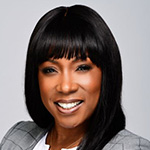 Tonya Hallett is a human capital professional with more than 25 years of wide-ranging experience in human resources. She is currently vice president, People eXperience & Technology (PXT) at Amazon, where she leads the PXT teams for WW Consumer Diversity, Equity and Inclusion (DEI), Global Delivery Services, Global Specialty Fulfillment and Physical Stores. She enjoys supporting initiatives for enhancing educational opportunities for at-risk youth and for the arts and cancer research.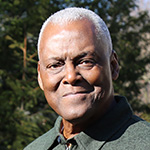 Gary Steele is a retired U.S. Army officer and has both prostate cancer and multiple myeloma. Col. Steele has over 40 years of human resources and organizational leadership experience in domestic and international environments. He has done motivational public speaking on leadership and team building. Col. Steele is an advocate for better communication and messaging regarding cancer across all demographics.
---
Saranne Rothberg Proves Laughter Is the Best Medicine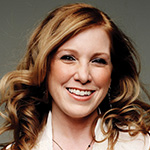 Saranne Rothberg wears many hats. She is an early stage IV cancer survivor, a mother, a patient advocate, a health care thought leader, and the founder and CEO of the nonprofit ComedyCures Foundation. Founded in 1999, the ComedyCures Foundation has impacted over 1 million people of all ages through digital and live comedy programming. The ComedyCures Foundation employs humor, laughter, and a comic perspective to start dialogues about the cancer journey with patients, their caregivers, and medical professionals.
Twenty-two years ago, Rothberg was a newly single mom going through a divorce. She was fighting cancer and simultaneously juggling medical appointments, treatments, testing, insurance, working, volunteering, and parenting without family nearby. "After I was diagnosed and started my protocol, I focused on keeping my mind, body, and spirit strong while I raised my daughter," she said. "I built my nonprofit organization from my chemo chair to bring hope, joy, and laughter to others, and lived each day to its fullest."
In 2020, Rothberg reached out to the AACR to help guide her through a research article and research project she was working on. She was invited to attend the AACR Annual Meeting in April 2021, held virtually, and ComedyCures participated in the Advocate Partners Pavilion. She is currently serving the AACR as a volunteer and consultant. "I am passionate about making sure that more patients and funders understand how important the AACR is to our wellness," she said. Rothberg has also recently received funding for an innovative and exciting eight-week Mindset and Metastatic Cancer Research study, which uses artificial intelligence to investigate personalized stress reduction strategies for women living with advanced cancer.
"Putting survivors' faces, pulses, and voices into the forefront of advocacy for cancer research is critical to increasing the breadth of new and ongoing financial support and resources."
Rothberg emphasizes the importance of survivor voices. "Putting survivors' faces, pulses, and voices into the forefront of advocacy for cancer research is critical to increasing the breadth of new and ongoing financial support and resources," she said. "Our compelling cancer stories give urgency to the allocations. Making the personal connection that the funder could be saving the life of their own daughter, husband, grandparent, or friend by seeing their beloved in our journeys, opens and penetrates the heart."
Related Posts