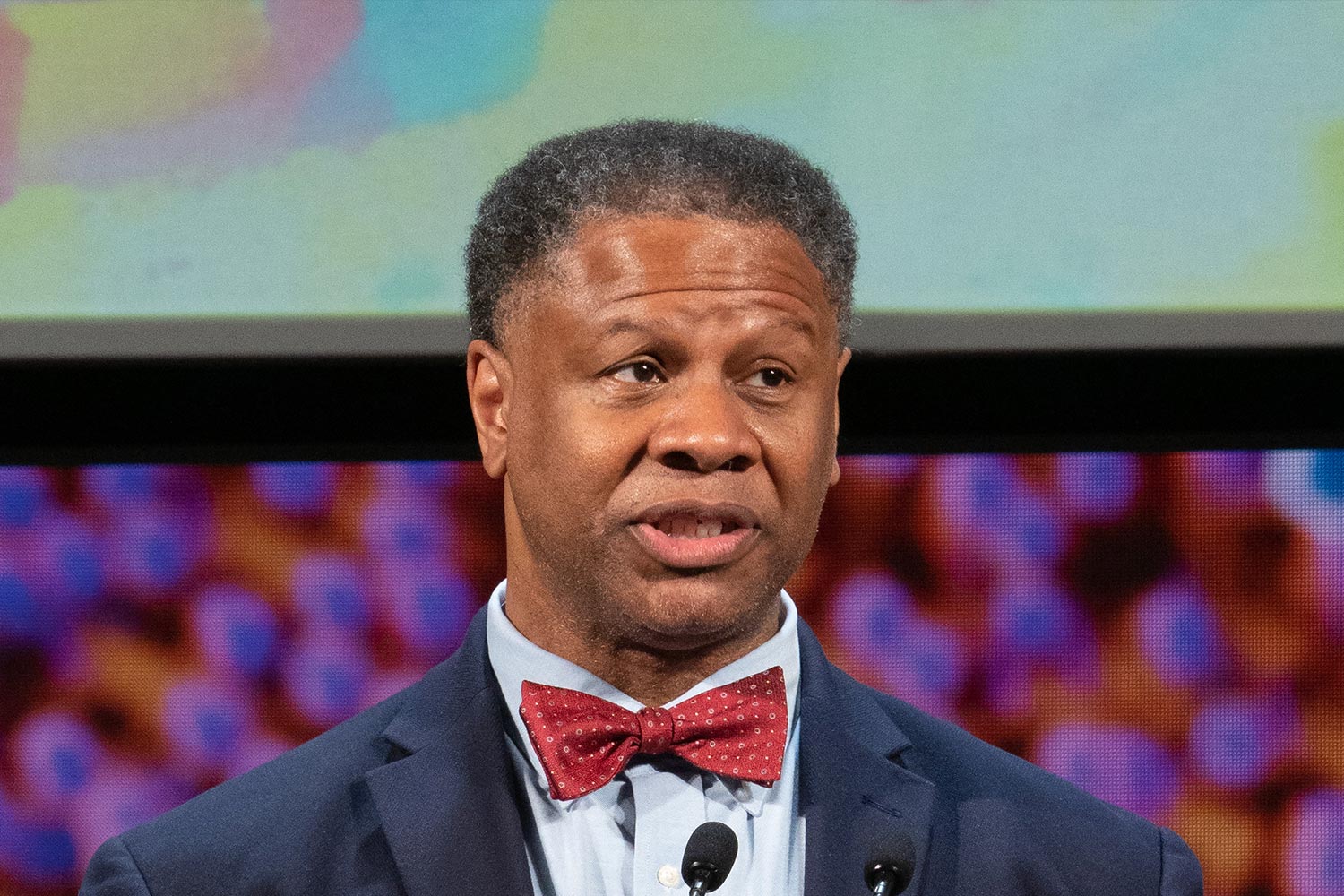 Ambitious Effort Aims to Boost Diversity in Clinical Trials
The program is training early-stage physicians to increase health equity and inclusion in clinical trials.
In 2020, the Bristol Myers Squibb Foundation (BMSF), in partnership with the American Association for Cancer Research (AACR), announced a multiyear initiative with two major goals: to train a new generation of community-oriented clinical trial investigators from diverse backgrounds, and to increase the diversity of patients enrolled in clinical trials to reflect real-world patient populations of the diseases studied.
It was announced in April 2022 at the AACR Annual Meeting in New Orleans that the initiative would be named the Robert A. Winn Diversity in Clinical Trials Award Program, after the first African American director of a National Cancer Institute (NCI)-designated cancer center. Robert A. Winn, MD, is the director of the Massey Cancer Center of Virginia Commonwealth University in Richmond.
"A lack of diversity in clinical trials is an issue that has challenged the health care industry for a long time," Catharine Grimes, the senior director of the BMSF, said. According to Grimes, this program had been in the works for several years. Then, the social unrest of the summer of 2020, sparked by the death of George Floyd in Minneapolis, accelerated the program's development and increased its scope. "These events were the catalyst that gave us an opportunity to build interest in and momentum around the program," said Grimes.
Boosting Representation
According to data from 2006 to 2018 published in JAMA Network Open, oncology is the least diverse of at least eight internal medicine subspecialties in terms of the percentage of oncology clinical fellows who are from underrepresented minority groups. According to the analysis of more than 400,000 internal residents and fellows, only 3.8 percent of the hematology/oncology fellows were Black and 6.1 percent were Hispanic or Latino in 2018. Furthermore, the representation of minorities within the population of patients who take part in clinical trials does not reflect their proportion in the U.S. population or the epidemiology of diseases. Black Americans represent only about 4 percent of clinical trial participants and Hispanics represent only 3 percent. Moreover, about 80 percent of all clinical trial participants are white.
The Robert A. Winn Diversity in Clinical Trials Award Program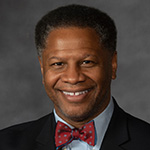 By 2027, the program will have trained more than 250 community-oriented clinical trial investigators and mentored more than 250 medical students from groups that are underrepresented in medicine. The first cohort of 52 early-stage physicians, including 34 women and 18 men from 22 states, began the program in November 2021. Each year for five years, a new cohort of about 50 early-stage physicians will be initiated for a two-year period. Cohorts of medical students will soon follow. Gilead Sciences is sponsoring four cohorts of 10 Winn Career Development Award recipients and 10 Winn Clinical Investigator Pipeline Award recipients each year beginning this year.
The clinician scholars enter the program with a self-chosen mentor. During their two-year education, they take part in lectures and workshops on how to design clinical trials including courses in ethics and biostatistics. They also begin to apply what they learn right away, taking part in a clinical trial along with their mentor, working to engage with their local communities of patients and clinicians to cultivate trusted relations, and educating patients and ultimately enrolling some of them in clinical trials.
The start of the program is an intensive six-day AACR educational workshop on clinical trial design and community engagement to increase participation of underserved communities in clinical trials. Roy S. Herbst, MD, PhD, deputy director for clinical affairs at Yale Cancer Center and assistant dean for translational research at Yale School of Medicine in New Haven, Connecticut; Dr. Winn; and Yu Shyr, PhD, chair of the Department of Biostatistics at Vanderbilt University Medical Center in Nashville, Tennessee, are codirectors of the workshop. They are joined by Steering Committee members who are experts in oncology, hematology, cardiovascular disease, and immunologic disorders. By the end of the two-year program, the clinicians have the skills and toolkits to design their own clinical trials that include diverse patient populations.
"What is unique about our initiative is the specific focus on community outreach and engagement. For two years, the participants have hands-on experiences of including underrepresented community voices into clinical trial research, specifically in a community setting," said Grimes.
"The AACR is proud to serve as one of the curriculum partners for this program," said Margaret Foti, PhD, MD (hc), chief executive officer of the AACR. "Under the capable direction of Dr. Herbst, Dr.Winn, and Dr. Shyr, our intensive Design and Implementation of Clinical Trials Workshop is the first training the scholars receive in the two-year program. With our partners, we share the goal of developing a diverse workforce of clinical trial investigators and training early-stage investigator physicians to be experts not only in running best-in-class clinical trials, but also in community engagement and in building the trusted relationships necessary to bring diverse and under-represented populations into clinical trials."
Still in the planning stage, Grimes stated, is an infrastructure fund to invest in clinical trial sites within communities where there is not a capacity to currently conduct trials.
Inspiring a New Generation of Community-Focused Clinicians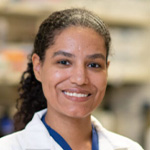 Among the 52 early-stage physicians in the first cohort is Analiz Rodriguez, MD, PhD, a neurosurgeon and scientist at the University of Arkansas for Medical Sciences (UAMS) in Little Rock. Dr. Rodriguez is an assistant professor in the College of Medicine's Department of Neurosurgery and the director of Neurosurgical Oncology and is also affiliated with the Winthrop P. Rockefeller Cancer Institute at UAMS. Dr. Rodriguez sees patients and conducts clinical trials of brain tumor patients. She also runs a laboratory focused on the development of therapeutics to prevent and minimize brain tumor progression.
"This program aligns with my personal view, which is that cancer care should be equitable and should not be dependent on ZIP code, race, or ethnicity," Dr. Rodriguez said. "I practice in a rural state, and there are a lot of patients who have difficulties in accessing clinical trials for various reasons. My goal is to understand how to work with different patient populations and make clinical trials and their results better by incorporating diverse patient groups into trials."
So far, Dr. Rodriguez is pleased with the program. "The AACR has provided us with some of the world's best cancer research leaders to provide learning opportunities." In one of the workshops, for example, Dr. Rodriguez met with Roger Stupp, MD, a world-renowned leader in glioblastoma research and treatment and a medical oncologist at the Northwestern University Feinberg School of Medicine and the Robert H. Lurie Comprehensive Cancer Center, both in Chicago. Dr. Stupp has developed the current standard-of-care treatment for patients diagnosed with glioblastoma, and Dr. Rodriguez is interested in developing novel clinical trials in this area.
"A lack of diversity in clinical trials is an issue that has challenged the health care industry for a long time"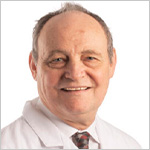 Michael Birrer, PhD, MD, director of the Winthrop P. Rockefeller Cancer Institute at UAMS and a medical oncologist, serves as Dr. Rodriguez's mentor. "We are an emerging cancer center in Arkansas, a diverse state with a 51 percent rural population. We have great young faculty like Dr. Rodriguez who are committed to developing better clinical trials for our patient population," said Dr. Birrer. "I can't think of a program that could be a better fit to help us do that."
For Dr. Rodriguez, the crux of the program is the community that has developed among the early-stage physician-scientists who are participating. "Meeting, interacting with, and forming bonds with colleagues who are at the same career stage as you and who have the same mission is what this program is really about."