Research Updates
AACR journals and scientific meetings boast groundbreaking cancer research.
Exposure to toxic heavy metals linked to increased breast cancer risk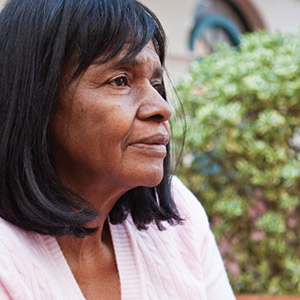 A study that examined data on more than 211,000 women in Chicago found that African American and Hispanic women were exposed to higher levels of ambient toxic heavy metals compared with non-Hispanic white women. The increased exposure correlated with increased incidence of breast cancer. The results were presented at the 12th AACR Conference on The Science of Cancer Health Disparities in Racial/Ethnic Minorities and the Medically Underserved, held Sept. 20-23 in San Francisco.
Compared with non-Hispanic white women, African American and Hispanic women were more likely to live in areas with higher levels of beryllium, cadmium, chromium, lead, manganese, or mercury. They were also more likely to live near industrial sites, manufacturing facilities, plants that emit hazardous air pollutants, or areas with high levels of automobile emissions. Women living in areas with the highest quartile of ambient concentrations of nickel or lead had a 24% and 18% increased incidence of breast cancer, respectively, compared with women living in areas with the lowest quartile of these heavy metal concentrations.
At another AACR conference, Environmental Carcinogenesis: Potential Pathway to Cancer Prevention, held June 22-24 in Charlotte, North Carolina, a study examined data from the North Carolina Central Cancer Registry from the years 2009-2014 and found that poor environmental quality increased the risk for metastatic breast cancer. The study used the Environmental Quality Index, developed by the U.S. Environmental Protection Agency, which incorporates data from air, water, land, built, and sociodemographic environments to provide a county-by-county snapshot of overall environmental quality across the United States.
A study identifies the hallmarks of cancer metastasis
In a review published in Cancer Research in May, Danny R. Welch, PhD, of the University of Kansas Medical Center in Kansas City, and Douglas R. Hurst, PhD, of the University of Alabama at Birmingham, describe four distinguishing features of cancer metastasis, the process of cancer cells spreading from the primary site to other parts of the body: motility and invasion, ability to modulate the secondary site or local microenvironments, plasticity, and ability to colonize secondary tissues.
The authors note that understanding the basic principles of metastasis, the major cause of cancer deaths, could help control the process, find better treatment options, and improve patient outcomes.
Stress may increase risk of death in women with cervical cancer
A study published in Cancer Research in August found that psychological stress was linked to increased risk of cancer-specific death in women diagnosed with cervical cancer.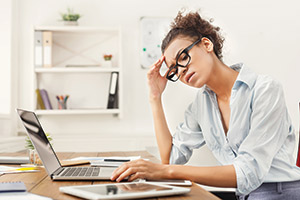 The researchers examined records of 4,245 patients diagnosed with cervical cancer in Sweden and identified patients who had psychiatric disorders—such as stress-reaction and adjustment disorders, depression, or anxiety—as well as those who experienced a stressful life event, like the death or severe illness of a family member, divorce, or being between jobs.
Patients with either a stress-related disorder or a stressful life event were 33% more likely to die of cervical cancer than those who did not report stress. Those who had stress-related disorders were 55% more likely to die of cervical cancer, and those who had experienced a stressful life event were 20% more likely to die of their disease. The authors note that many patients do not receive emotional support, partially because of lack of awareness of the toll emotional stress can take on them. They underscore that psychological screening and intervention should be integrated into the patients' cancer care.
Elderly survivors of common cancers may have increased risk of brain metastasis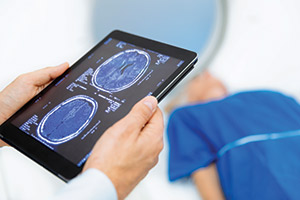 Most primary cancer diagnoses have no standard of care for brain metastasis screening, say authors of a study published in Cancer Epidemiology, Biomarkers, & Prevention in May. They compared records from the National Cancer Institute's Surveillance, Epidemiology, and End Results database to Medicare claims data on brain metastases to investigate rates of brain metastasis in cancer patients older than 65 years. The study included data from 70,974 lung cancer patients, 67,362 breast cancer patients, and 21,860 melanoma patients. Data were analyzed for rates of synchronous brain metastases (SBM)—those diagnosed during the staging workup for the primary cancer—and lifetime brain metastases (LBM)—those diagnosed later in life.
The study found that elderly survivors of the three cancers face persistent risk of brain metastasis. While the incidence proportion of SBM was 9.6%, 0.3%, and 1.1%, for lung cancer, breast cancer, and melanoma, respectively, the incidence proportion for LBM rose to 13.5%, 1.8%, and 3.6%, respectively. The highest rates of metastasis were in small cell and non-small cell lung cancer, triple-negative breast cancer, and advanced melanoma.
The authors note that this study could help influence screening and surveillance practices among clinicians because identifying brain metastases earlier could enable earlier treatment and improved outcomes.
Liquid biopsy tests can identify patients for immunotherapy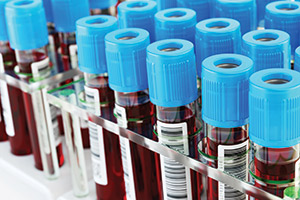 In May 2017, the U.S. Food and Drug Administration (FDA) approved the immune checkpoint inhibitor pembrolizumab (Keytruda) to treat patients with unresectable or metastatic tumors that tested high for microsatellite instability (MSI-H) or mismatch repair deficiency (dMMR). However, tissue biopsy is underused to detect MSI status because the procedure may not be feasible for some patients or tumor samples may not contain enough tissue for accurate testing, among other challenges.
A pair of studies published in Clinical Cancer Research describe two tests that could detect MSI status using liquid biopsy, which is essentially a blood test from which tumor material, including tumor DNA, is collected for analysis. One study showed that the results from the Guardant360 liquid biopsy assay, designed to detect MSI status, agreed with results from the standard tissue-based test to measure MSI. The second study showed that a liquid biopsy test developed by Personal Genome Diagnostics could detect MSI and tumor mutational burden, another biomarker for immunotherapy response, in cancer patients.
According to the authors, a liquid biopsy test would provide clinicians with a noninvasive way to routinely scan for these biomarkers and potentially reach more patients eligible for treatment with immune checkpoint inhibitors.
Quitting smoking linked to reduced bladder cancer risk in postmenopausal women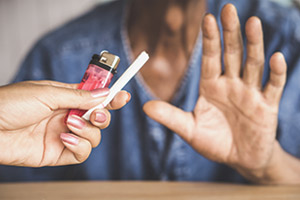 According to a study published in Cancer Prevention Research in May, quitting cigarette smoking is associated with significantly reduced risk of bladder cancer. Bladder cancer is the fourth most common cancer in men and ninth most common cancer in women. While more common in men, women tend to have worse outcomes from bladder cancer even when diagnosed at similar stages.
The researchers looked at self-reported smoking history data from 143,279 women and identified 870 cases of bladder cancer. They found that compared with never smokers, former smokers had twice the risk of bladder cancer, and current smokers had more than three times the risk.
There was a 25% reduction in risk in the first 10 years after quitting smoking. The risk continued to decrease beyond 10 years after quitting, but it remained higher for smokers than nonsmokers even 30 or more years after quitting.
HRAS gene-targeted treatment is effective in head and neck cancer patients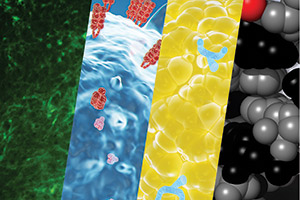 Data from a phase II clinical trial presented at the AACR-NCI-EORTC International Conference on Molecular Targets and Cancer Therapeutics, held Oct. 26-30 in Boston, showed the investigational therapeutic tipifarnib yielded durable objective responses in patients with recurrent and metastatic head and neck squamous cell carcinoma (HNSCC) harboring HRAS gene mutations.
Recurrent and metastatic HNSCC is an incurable disease for which there is an unmet need for new treatments. In the trial, HNSCC patients with relapsed or refractory disease that progressed on their previous therapy were treated with tipifarnib, an inhibitor of the enzyme farnesyltransferase, which is needed for the activity of HRAS.
Patients whose tumors had high levels of HRAS mutations had an overall response rate of 53%, which included eight partial responses and five stable disease responses. The median progression-free survival was 5.4 months—19 months for those with a partial response, and 4.5 months for those with stable disease. Of note, no objective responses were seen on the patients' last prior therapy, with a median progression-free survival of 3.2 months.
Study presenter Alan L. Ho, MD, PhD, from Memorial Sloan Kettering Cancer Center in New York City, noted that this study highlights the importance of understanding the genomics and biology of a disease to develop new and effective therapies.
Related Posts